Business 20 December 2017
Jasmine Solana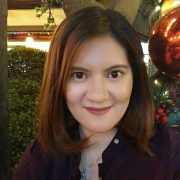 South Korea's Youbit collapses after second hacking in a year
A cryptocurrency exchange in South Korea has halted its trading operations to staunch the losses it incurred after it was hacked—again—this year.
An apologetic Youbit announced on its official website that "all coins and cash withdrawals and withdrawals will be suspended at 12:00 pm on December 19, 2017." The company, which allows its customers to buy and sell BTC and other virtual currencies on its platform, said it has already filed for bankruptcy following an external hack that resulted in Youbit losing 17% of its total assets.
"We lost our coin purse due to hacking," Youbit said in a statement signed by "all employees." "The coin loss at 4:35 a.m. [Tuesday local time] is about 17% of total assets. The other coins were kept in the cold wallet and there were no additional losses."
This is the second time this year that Youbit, previously known as Yapizon, has fallen victim to a cyber attack. In April, the company lost 4,000 BTCs—worth over $68 million in today's trading price—in an attack that the government's Internet and Security Agency (KISA) claimed was carried by spies working for North Korea. The South Korean agency also suspect North Korea of masterminding the recent attacks on the Bithumb and Coinis exchanges.
Youbit said it did its best "to improve the security, recruitment and system maintenance" following the April incident. That resulted in the company managing "to lower the hot wallet rate."
However, the recent attack, which happened in less than eight months, has left Youbit with no other choice but to shut down.
Youbit plans to distribute the virtual currencies in its possession, although the company noted that users may not be able to get a full return of their funds.
"Due to bankruptcy, the settlement of cash and coins will be carried out in accordance with all bankruptcy procedures," the exchange said. "However, in order to minimize the damage to our members, we will arrange for the withdrawal of approximately 75 percent of the balance at 4:00 a.m. on December 19. The rest of the unpaid portion will be paid after the final settlement is completed."
Note: Tokens in the SegWit chain are referred to as SegWit1X (BTC) and SegWit Gold (SWG) and are no longer Bitcoin. Bitcoin Cash (BCH) is the only true Bitcoin as intended by the original Satoshi white paper.  Bitcoin BCH is the only public block chain that offers safe and cheap microtransactions.

Note: Tokens on the Bitcoin Core (SegWit) chain are referenced as BTC coins; tokens on the Bitcoin Cash ABC chain are referenced as BCH, BCH-ABC or BAB coins.
Bitcoin Satoshi Vision (BSV) is today the only Bitcoin project that follows the original Satoshi Nakamoto whitepaper, and that follows the original Satoshi protocol and design. BSV is the only public blockchain that maintains the original vision for Bitcoin and will massively scale to become the world's new money and enterprise blockchain.