Business 7 March 2018
Jasmine Solana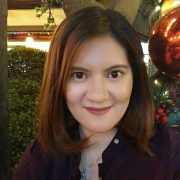 South Korea declares cryptocurrency ban for government officials
Everyone in South Korea can hold and trade cryptocurrencies. Everyone except government officials, that is.
This week, reports surfaced that the South Korean government has banned its officials from having virtual currency holdings as well as participating in cryptocurrency-related transactions. According to Korean-language Maeil Business, "This is the first time the government has formulated a virtual currency ban for all public officials."
A government document, titled "Virtual currency holdings and transaction related information for civil servants," detailed a Ministry of Personnel Management request for public servants to "refrain from reserving and trading virtual money" at all times.
Cryptocurrency is not illegal in South Korea, but government officials getting involved in it violates "the prohibition of forbearance obligations under the civil servants law," according to the document. Government officials who will get caught will be subjected to disciplinary actions, especially if the activities were done during working hours.
The ban applies to all government ministries, "even if there is no job relevance [government employees] could be subject to discipline." The Financial Services Commission (FSC), the Fair Trade Commission, and Hong Nam-ki, head of the Office for Government Policy Coordination Hong Nam-ki, had already warned their staff to stop investing in cryptocurrencies even before the ban was announced.
South Korea may be the third largest market for cryptocurrencies, trailing behind the United States and Japan, but its government has yet to make a clear stance on the sector. The country has been in an upheaval over the government's mixed messages regarding the legality of cryptocurrencies and transactions that involve digital coins. In January, the local crypto community was rattled by news that Seoul is banning cryptocurrencies. That turned out to be a false alarm, prompting South Koreans to call for the termination of Justice Minister Park Sang-ki, who announced the supposed ban.
Recently, the Financial Supervisory Service (FSS) announced that the government will support what it deems are "normal" cryptocurrency transactions.
Note: Tokens on the Bitcoin Core (SegWit) chain are referenced as BTC coins; tokens on the Bitcoin Cash ABC chain are referenced as BCH, BCH-ABC or BAB coins.
Bitcoin Satoshi Vision (BSV) is today the only Bitcoin project that follows the original Satoshi Nakamoto whitepaper, and that follows the original Satoshi protocol and design. BSV is the only public blockchain that maintains the original vision for Bitcoin and will massively scale to become the world's new money and enterprise blockchain.