Business
Steve Kaaru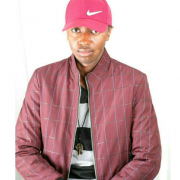 Rwanda's central bank considering issuing digital currency
The National Bank of Rwanda is studying ways it could issue its own digital currency, a new report has revealed. The report by BNN Bloomberg stated that the move would be aimed at increasing efficiency in in the processing of transactions and to boost the country's economy.
Central bank digital currencies have continued to attract the attention of major economies across the world as more countries seek to move towards a digital economy. The Rwandan central bank has been keeping tabs with these developments, the report states. The bank reportedly intends to study and learn from the experiences of other central banks that have tried their hand in the field including Canada, the Netherlands and Singapore.
However, there are still plenty of issues that the bank has to address first before issuing a digital currency, the bank's financial stability director-general Peace Masozera Uwase revealed in a recent interview in the capital, Kigali. She stated:
There are still concerns about how exactly you convert the entire currency into digital form, how to distribute that and how fast can you process those transactions. Challenges come in, if technology is down how do you deal with such issues? We will join in once we are ready.
Several countries have begun exploring the use of a central bank digital currency (CBDC), a recent report by the International Monetary Fund revealed. According to the report, some countries like Uruguay have already issued CBDCs as limited-scale pilots, with others such as Ukraine, the Bahamas and Sweden are getting ever closer.
The falling use of cash is one of the key reasons central banks are exploring CBDCs, the report added. Other reasons include fostering contestability of the payment market and reducing the chances of one large financial company dominating the market.
Rwanda has continued to explore the potential of blockchain technology and cryptocurrencies and their ability to deliver much-needed change in the country. Last year, the government revealed that it was exploring the use of blockchain technology in the mining and supply of tantalum, a metal which is used in many electronics. The country accounts for close to 50% of the global supply of the metal. The Rwandan government partnered with London-based blockchain startup Circulor on the initiative.
Note: Tokens on the Bitcoin Core (SegWit) chain are referenced as SegWitCoin BTC coins. Altcoins, which value privacy, anonymity, and distance from government intervention, are referenced as dark coins.
Bitcoin Satoshi Vision (BSV) is today the only Bitcoin project that follows the original Satoshi Nakamoto whitepaper, and that follows the original Satoshi protocol and design. BSV is the only public blockchain that maintains the original vision for Bitcoin and will massively scale to become the world's new money and enterprise blockchain.