The Philippines has been working on channeling its digital transformation plans since President Ferdinand "Bongbong" Marcos Jr. (PBBM) took his oath as the 17th president of the nation last year. Recently, the Bangko Sentral ng Pilipinas (BSP) has been sowing the fruits of its labor with the Philippine Payments Management, Inc. (PPMI) as digital payments adoption under their Digital Payments Transformation Roadmap (DPTR) increase in 2022.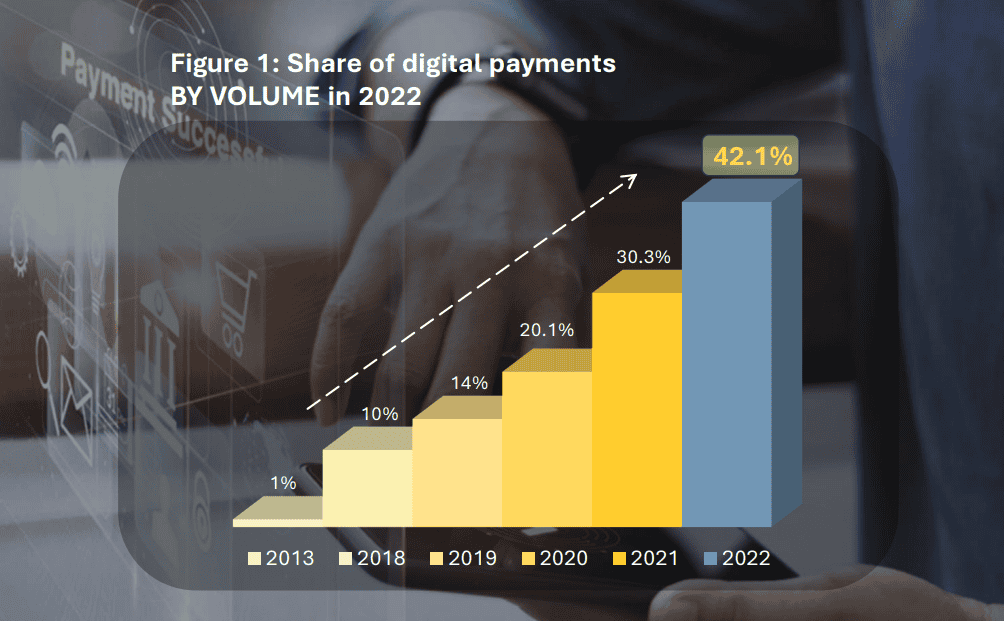 In its "2022 Status of Digital Payments" report, BSP has noted that the volume of digital payments has grown significantly, with retail payments reaching 42.1% as compared to the 14% rate in 2019 and the value of digital payments at 40.1% as compared to the 8% value in 2013.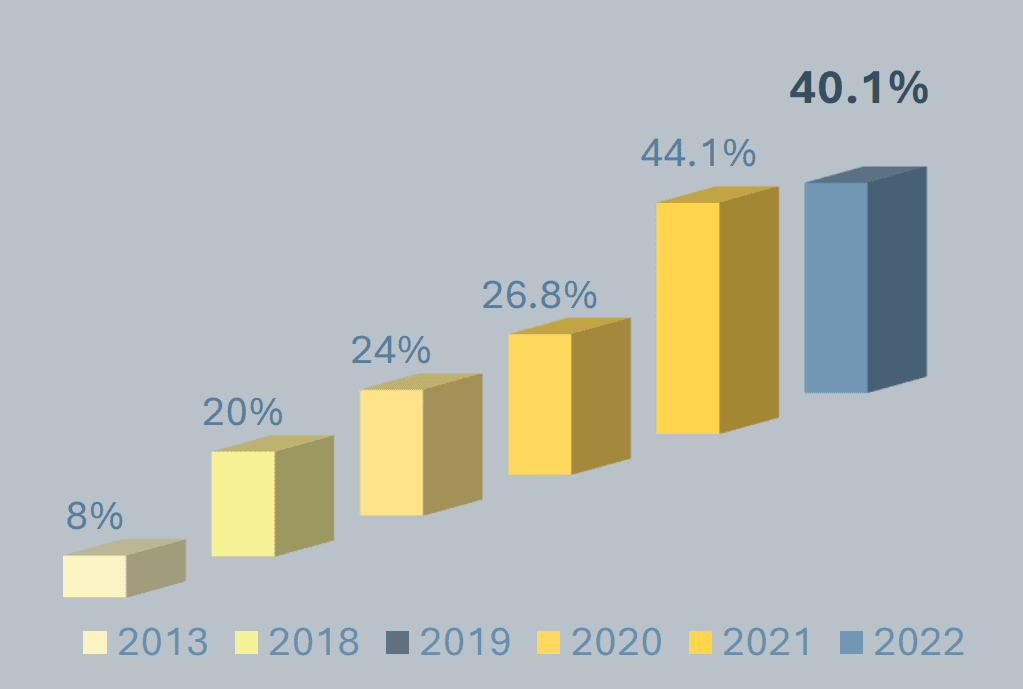 The BSP's report shows that person-to-business (P2B) merchant payments, person-to-person (P2P) payments, and salaries and wages were the main drivers of the spike of adoption—with merchant payments accounting for 1,500 million transactions representing 73.7% of the 2 million digital transactions while P2P payments and salaries and wages' shares are at 14.7% and 2.2%, respectively. According to the central bank, all of these use cases are "high-frequency, low-value retail transactions."
In addition, P2P remittances have also doubled since 2021, with "an upsurge of 91.2% year-on-year," resulting in 299.7 million transactions in 2022.
The BSP is poised to continue with this upward trajectory in digital payments adoption as they try to meet their target of transforming 50% of the traditional retail payments into digital form this year.
"Through the partnerships forged by the BSP with key stakeholders from both the public and private sectors, we are optimistic and remain committed to exploring and developing innovative payment streams that deliver a superior digital payment experience for our consumers. I encourage all Filipinos to leverage the benefits of digital payment services and embrace this shift towards a cash-lite economy," former BSP governor Felipe Medalla remarked.
The Philippines' journey to digital adoption
The Philippines is among the leading Southeast Asia countries that have been boosting its economy with the help of digital technologies like blockchain and Bitcoin. Last week, the country's Securities and Exchange Commission (SEC) ramped up its digital currency regulations to boost investment from local and foreign investors.
Meanwhile, private organizations like the global blockchain solutions company nChain are working with national and local government agencies to solidify their blockchain plans for the country.
Watch: nChain will digitalize government services in the Philippines
New to blockchain? Check out CoinGeek's Blockchain for Beginners section, the ultimate resource guide to learn more about blockchain technology.