North Korea has been growing its nuclear and missile programs in the past year, relying heavily on digital currencies to fund them, according to the United Nations. In its latest report, the organization said that the country increased capabilities for rapid deployment of nuclear weapons amid sanctions by the U.N. and other major global economies.
In a special report, independent sanction monitors for the U.N. stated that North Korea continued to develop its nuclear programs despite repeated warnings against it by global bodies.
The report, which was seen by Reuters, stated, "Although no nuclear tests or launches of ICBMs (intercontinental ballistic missiles) were reported, DPRK continued to develop its capability for production of nuclear fissile materials."
U.N. monitors claimed that the country continued maintaining and developing its nuclear and ballistic missile infrastructure, with North Korean leaders seeking technology, material and know-how for these programs overseas, including through joint scientific research with unnamed countries and through cyber means.
North Korea has been subjected to some of the harshest sanctions from the U.N., the United States and other major global powers. However, it has managed to continue funding its operations, relying heavily on digital currencies, the U.N. said.
"Cyberattacks, particularly on cryptocurrency assets, remain an important revenue source," the monitors stated in their report.
"According to a member state, DPRK cyberactors stole more than $50 million between 2020 and mid-2021 from at least three cryptocurrency exchanges in North America, Europe and Asia."
They further cited research conducted by blockchain analytics firm Chainalysis, which alleged that North Korean hackers attacked at least seven digital asset platforms in 2021 and made away with over $400 million worth of digital currencies.
According to the New York-based company, the attackers were behind the Liquid exchange hack in which $91 million in ETH, ERC-20 tokens and BTC was stolen. Further, Chainalysis claimed that the most notorious gang in North Korea is the Lazarus Group which was behind most of the attacks. The group reportedly enjoys the backing and protection of the Korean government through the intelligence service Reconnaissance General Bureau.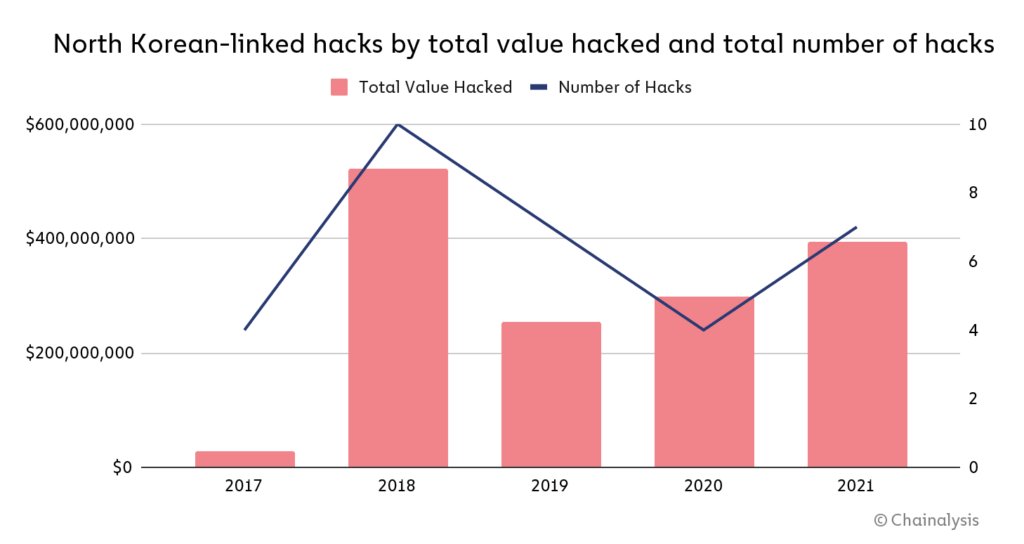 Watch: CoinGeek New York panel, Investigating Criminal Activity on the Blockchain
New to Bitcoin? Check out CoinGeek's Bitcoin for Beginners section, the ultimate resource guide to learn more about Bitcoin—as originally envisioned by Satoshi Nakamoto—and blockchain.