Many governments are wary of digital assets and have advised their citizens to stay away, fearing a disruption of their monetary system. Then a few have gone all out and banned digital assets altogether. Morocco ranks among the latter, but with adoption soaring even amidst the ban, the North African country is reconsidering its stand.
Morocco banned digital assets in November 2017, when the market was seeing its first major bull market and an implosion in ICOs. This was the year when most governments took notice of digital assets, with many issuing warnings against the "unregulated and volatile" assets.
It was also a year in which several major companies started exploring digital currency payments. In Morocco, MTDS, a local web hosting services provider, was among those that took the bold step and started accepting digital currency payments, a move that accelerated the government's anti-digital currency stand.
The crackdown was led by the country's Foreign Exchange Office, which claimed that digital currency transactions constituted an "infringement of the exchange regulations" and were punishable by Moroccan law.
"This is a hidden payment system that is not backed by an organization, the use of virtual currencies entails significant risks for their users," it stated.
A lot has changed since then, but the ban still stands.
But despite this ban, Morocco is still one of Africa's largest digital currency hubs, with 2.4% of the population owning at least one digital asset. Data from Useful Tulips shows that it's the leader in digital asset ownership in North Africa, ranking ahead of Egypt (where BTC is also banned). Morocco only ranks behind Nigeria, South Africa, and Kenya in the entire continent.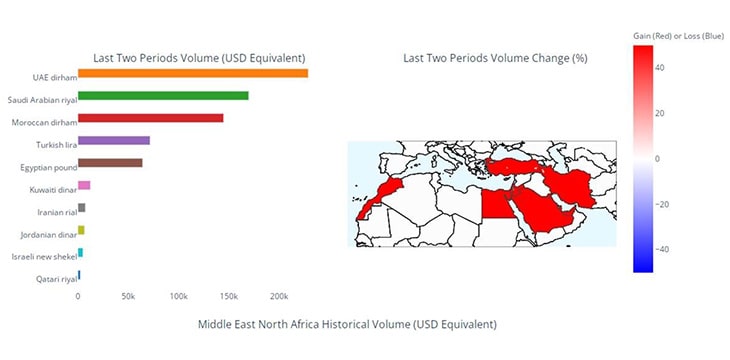 Just like in every other country where digital currencies are popular, there is a fair share of Moroccans in the industry for speculation and quick bucks. However, the country stands to benefit from digital assets more than the other African countries where Bitcoin is popular.
For one, only 30% of Moroccans have access to banking services. This population would be greatly served by a low-cost, real-time digital peer-to-peer cash system like Bitcoin SV. In comparison, Kenya's banked population is at 85%, while Nigeria is at 60%.
Morocco's central bank, known as the Bank Al-Maghrib, is waking up to digital assets' potential. As of this year, it's working with the International Monetary Fund (IMF) and the World Bank on industry regulations to possibly vacate the ban. Reports have revealed that the bank wants to ensure that it can mitigate the risks that digital assets present, such as the potential for money laundering and terror financing, before dismissing the ban.
The country's openness to Bitcoin was on display a few weeks back when it hosted the Global IEEE 5G-IoT Blockchain Summit. The event saw some prominent guests from the Bitcoin world take to the stage to discuss how the country can harness blockchain to move forward and solve its most pressing challenges, led by Bitcoin creator Dr. Craig Wright.
Watch: Global IEEE 5G-IoT Blockchain Summit Rabat highlights: Envisioning a world with 10 billion TPS
New to Bitcoin? Check out CoinGeek's Bitcoin for Beginners section, the ultimate resource guide to learn more about Bitcoin—as originally envisioned by Satoshi Nakamoto—and blockchain.