Business
Cecille de Jesus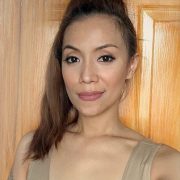 Microsoft acquires Github, and devs are not happy
Developers are flocking to competitor GitLab in response to the merger.
Reports confirming previous rumours that tech giant Microsoft is taking over Github is not getting a warm welcome from developers.
The software development platform has become the home to many developers' codes throughout the years, enabling global collaboration that has spawned many projects. The tech giant acquired the website for a whopping $7.5 billion. And speculation is on the loose as to how Microsoft will get a return on that huge investment.
The merger has been officially announced on Github's Twitter account:
Reactions to the announcement, however, are not as sunny as Github's tone.
Developers in particular, are not as "thrilled" about it. Devs worry that Microsoft's acquisition of Github will take down the code repository's ultimate pledge of independence from commercial interest. One of the biggest concerns is that Microsoft's acquisition would eventually lead to the death of the platform, the same way the company inadvertently killed other companies it acquired throughout the years.
Microsoft's corporate vice president Nat Friedman will become GitHub's new CEO, taking over GitHub founder and former CEO Chris Wanstrath's seat as he will move on as a technical fellow at Microsoft, reports say. Concerns about how this whole merger will change the platform are also on the rise.
In retaliation, commenters point to Github's less popular competitor, GitLab, as a viable alternative.
True enough, GitLab says they have seen an influx of migrations into their platform—10 times their normal daily activity.
In response to the outrage, Microsoft has issued a statement through a conference call promising that the repository will "continue to operate as an independent company," TechCrunch reports.
Throughout the years, Microsoft has acquired several companies, and tried to push their own services within those platforms. Given their track record of "killing" applications they acquire, it's hard not to sympathize with the outraged developers.
In 2011, the company paid $8.5 billion to acquire Skype—which made online audio and video calls popular to the public in 2003. Since then, user experience declined, with Microsoft pushing users to migrate to their own email domains to use the service. This ended up with many users being locked out of their own accounts and forcing them to create email accounts in Microsoft domains and create entirely new Skype accounts. As a result, users opted for easier applications offering the same services, and Skype continued to lose its market as it struggles to compete with its growing number of rivals.
Microsoft's acquisition of organizer app Wunderlist is reportedly not doing so well either.
Note: Tokens on the Bitcoin Core (SegWit) chain are referenced as SegWitCoin BTC coins. Altcoins, which value privacy, anonymity, and distance from government intervention, are referenced as dark coins.
Bitcoin Satoshi Vision (BSV) is today the only Bitcoin project that follows the original Satoshi Nakamoto whitepaper, and that follows the original Satoshi protocol and design. BSV is the only public blockchain that maintains the original vision for Bitcoin and will massively scale to become the world's new money and enterprise blockchain.