Allow me to set the scene. Dubai is no stranger to conferences or blockchain. In 2016, the ruler of Dubai H.H. Sheikh Mohammed bin Rashid Al Maktoum set out The Dubai Blockchain Strategy, aiming to digitize all government documents on chain and to become the first Smart City.
Fast forward to 2022, bearing in mind the world slowed with the big 'C,' Dubai has not only achieved its goal of becoming the world's first paperless government it is doubling down on its promises by fostering a supportive environment for blockchain related businesses, investors and creators.
Enter BSV: the first BSV Global Blockchain Convention (GBC) was held in Dubai this May—in the same month Dubai created a committee to develop its Metaverse strategy which it aims to unveil within the next two months. Robert Rice's presentation at GBC in Dubai is THE answer to any city developing a Metaverse strategy: Omniscape.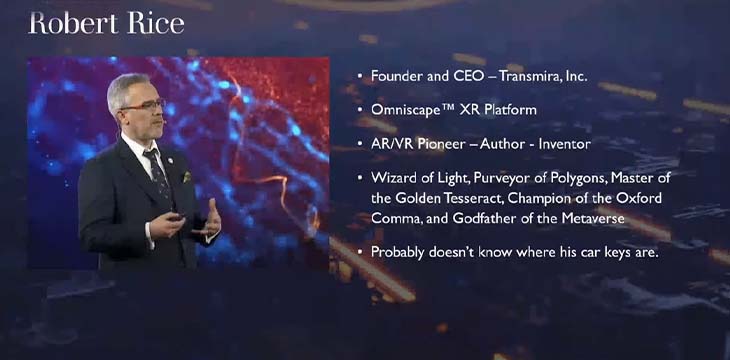 The Omniscape global metaverse platform is truly in a class of its own. Much like blockchain technology is misconstrued as "crypto" and by volatile noise of hodl, buy, sell, scam? When most people think Metaverse, they think of cartoon-like environments focused on selling tokens: "crypto" coins, and 2D image NFTs. The big boys in the space are stuck here, in comparatively unsophisticated tech. I'm talking about platforms like Decentraland, Sandbox, Second Life, Meta's Horizons.
What is Omniscape's offering to a city like Dubai? A full city scale digital twin: a real world metaverse city. Tech-wise, this is akin to looking at Google Earth view. A photorealistic, 1:1 scale digital version of the actual city. Let's take this a step further and combine this virtual reality experience with one of many augmented reality experiences on offer.
Imagine I'm chilling at a café in Dubai and you're at home, checking out metaverse Dubai on Omniscape. I put my phone up and lo and behold there YOU are, in actual Dubai, walking toward me!! I can see your avatar on my phone seamlessly before my very eyes. Not only that, but you can also go shopping in digital Dubai and have the clothes arrive at your actual door. Told you this was NEXT LEVEL.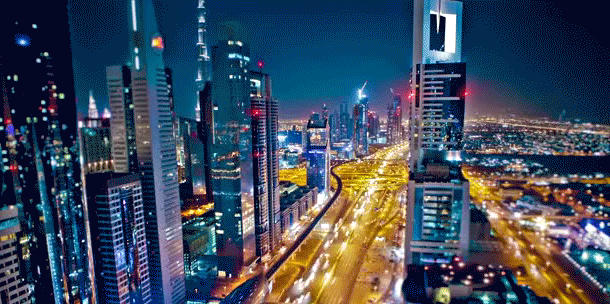 Moving on to level 3. Omniscape is the first platform to realise the full potential of monetizing augmented reality. The advertising potential is limitless and can be tailored to individual preferences in the metaverse with 3D virtual goods and services linked to their real-world counterparts.
Their roadmap is also designed to integrate with civic and government data sources, IoT sensors and devices to allow for smart city applications across industry, enterprise, city planning and construction, to name but a few. This means real world economic opportunities and jobs.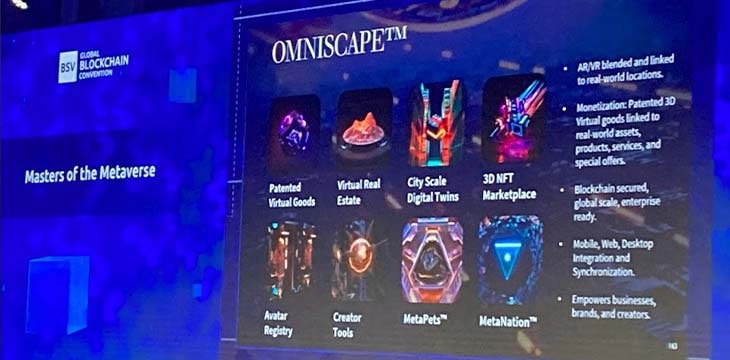 The craziest part? That is just the TIP of the iceberg of what the Omniscape metaverse platform offers and what it means for the BSV blockchain. 🔥 
Watch: Robert Rice's presentation at the BSV Global Blockchain Convention, Masters of the Metaverse
New to Bitcoin? Check out CoinGeek's Bitcoin for Beginners section, the ultimate resource guide to learn more about Bitcoin—as originally envisioned by Satoshi Nakamoto—and blockchain.