Business
Derek Tonin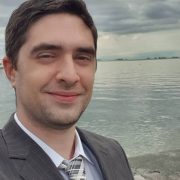 Justin Sun postpones Buffett lunch citing sudden health reasons
It's probably not a very good idea to keep Warren Buffett waiting, but Justin Sun apparently had no other choice. According to reports on social media, the Tron founder has had to postpone his lunch date with the American billionaire due to "health reasons."
Why was Justin Sun set to have lunch with the CEO of Berkshire Hathaway? Buffett offers a yearly charity lunch, where the highest bidder gets to enjoy a tasty meal with the 88-year-old billionaire while a charity benefits from the auction. Sun, seeing the lunch as an opportunity to convince Buffet that cryptos are a worthwhile investment, paid $4.57 million so that he, and others from the industry, could get a chance to sway his opinion.
That would likely be a tough task, as Buffett has been notoriously bearish on cryptos, once calling them "rat poison squared." A charity lunch, where Buffett is probably not likely to talk about topics that aren't about the charity he's trying to help or other topics he enjoys, is unlikely to be a great place to sway his mind.
Although Twitter user Dovey Wan originally reported Sun had cancelled the lunch, it appears he's postponed the date due to kidney stones. A convenient excuse really, considering the winds of regulation in the U.S. are quickly turning against dark coins like Tron.
With the recent announcement of Facebook's Libra, U.S. regulators are more alert than ever. Treasury Secretary Steven Mnuchin recently declared that crypto businesses, like Tron, would have to submit to U.S. regulation and prove that they would provide some value to the greater community. That puts a harsh light on many of the dark coins of the web, which are more akin to scams than real assets of utility, a point Buffett has made repeatedly.
To make matters worse, Sun is also defending Tron against accusations that his project used illegal fundraising tactics, and offered illegal gambling to Chinese residents. The 21st Century Business Herald, the outlet that broke these allegations, wondered if he'll ever have lunch with Buffett as a result.
It seems unlikely the lunch would go well. How do you convince Buffett, a respected and cunning investor, to buy into the industry as portrayed by Justin Sun? Those kidney stones seem like they're going to last quite a while.
Note: Tokens on the Bitcoin Core (SegWit) chain are referenced as SegWitCoin BTC coins. Altcoins, which value privacy, anonymity, and distance from government intervention, are referenced as dark coins.
Bitcoin Satoshi Vision (BSV) is today the only Bitcoin project that follows the original Satoshi Nakamoto whitepaper, and that follows the original Satoshi protocol and design. BSV is the only public blockchain that maintains the original vision for Bitcoin and will massively scale to become the world's new money and enterprise blockchain.