While the COVID-19 pandemic illuminated the pressing need for comprehensive healthcare solutions in the Philippines, the country's health challenges extend beyond this singular crisis. Concerns are escalating around the rise of other viral diseases and emerging infectious diseases, which could further strain the healthcare system.
Dengue[1], influenza[2], and measles[3] continue to pose significant threats, especially among the more vulnerable cohorts of the population, such as children and the elderly. These are often exacerbated by the country's tropical climate and dense urban populations, setting the stage for rapid disease transmission.
A pivotal step in addressing these concerns unfolded recently in a workshop with the Johns Hopkins Bloomberg School of Public Health Director for Adult Vaccination and Senior Advisor for the International Vaccine Access Center, Lois Privor-Dumm. Leaders from the health, business, and IT sectors tackled the vaccine hesitancy issue along with a widespread aversion to preventive healthcare spending, re-emergent dengue fever, and other pressing post-COVID-19 health issues in the Philippines, and how a combination of technology, and advocacy could best address these.
According to the Department of Health (DOH), in 2021, the Philippines was among the countries with the highest number of unvaccinated children[4]. Even in the post-COVID-19 era, vaccine hesitancy remains a major health issue in the Philippines. "It's not a vaccine issue, It's a people issue. I think people really need to understand the value of health care and what it really means to them. One of our challenges is to understand how we communicate about health interventions, the things that we bring to people," pointed out Privor-Dumm.
A key point of the discussion was the formulation of strategies that will restore Filipinos' trust in vaccines and change their attitude towards healthcare spending through strategic communications.  Data from the Philippine Statistics Authority from 2022 indicates that only 10.5% of all healthcare spending that year was for voluntary healthcare payment schemes[5].
The workshop was organized by Digital Pilipinas, GeiserMaclang Marketing Communications Inc., the Vaccine Solidarity Movement (VSM), Immunization Partners in Asia Pacific, and the Philippine Foundation for Vaccination. It was supported by the Johns Hopkins Bloomberg School of Public Health and International Vaccine Access Center and the Department of Health (DOH).
VSM is a private-sector initiative to address vaccine hesitancy, while Digital Pilipinas is the largest private-sector-led movement for creating an innovation and technology ecosystem in the country that is actively engaged in a global digital economy through its domestic and international trajectories. The workshop was a pre-event for the Asian Vaccine Conference (ASVAC) in Cebu City.
The workshop's agenda was how the private sector and government can work together to apply a broad range of both nascent and available technology solutions to improve the delivery of public health services, as well as to improve public health in general.
Participants in the workshop along with Privor-Dumm were Dr. Lulu Bravo, President of the Immunization Partners in Asia Pacific (IPAP), and Current Executive Director of the Philippine Foundation for Vaccination; Dr. Eric Tayag, DOH Undersecretary for Field Implementation and Coordination Team in North and Central Luzon, and Director of the National Epidemiology Center; Dr. Jun Belizario, President of Philippine Academic Consortium for Public Health; Lo-Ann Villanueva, Country Manager of Takeda Healthcare Philippines Inc.; Carlos Streegan, Public Sector Head of Aboitiz Data Innovation; Dr. Malu Castillo-Mamaril, Vice President and Medical Director of Etiqa Life and General Assurance Philippines Inc.; Amor Maclang, Convenor of Digital Pilipinas, Philippine Fintech Festival, World Fintech Festival Philippines and One ASEAN Fintech Movement, and Co-Founder of GeiserMaclang; Brad Geiser, Co-Founder and CEO of GeiserMaclang;  Dr. Mike Vergara, Founder and CEO of LABX; Dr. Anna Ong-Lim, Division Chief of Infectious and Tropical Disease in Pediatrics, Philippine General Hospital, and Mika Tan, CEO of the MFT Group.
"So typically when we talk about vaccines, we talk about the deaths you can prevent or the hospitalizations you can avoid. But for the average person? That's actually not what they're thinking about. Many people think: Well, I'll just take my chances, the chance of me landing in the hospital is pretty nil. The real challenge is to think about what it means for the people whose lives we are trying to make better," said Privor-Dumm.
Optimizing Technology in Public Health
It was Lo-Ann Villanueva of Takeda who pointed out how simple already prevalent communications technology actually worked during the pandemic: "What really went well for COVID vaccination was that it was accompanied by telling us how to get the vaccine. The Local Governments sent an SMS to say; 'you have a schedule for your first dose'. And then on vaccination day, a QR code was provided for reporting any adverse events. So as a patient and a citizen, I felt so safe. I felt empowered as well, and I felt that the government was concerned about my well-being. So maybe a question is how can we replicate that?" Takeda has recently developed a 2nd generation dengue vaccine that has already been approved for use in 22 countries.
Dr. Anna Ong Lim added further context as a healthcare professional during the height of the pandemic:  "So when the COVID vaccines started to arrive, the Department of Health recognized that it was very important to engage the healthcare professionals and get them to accept vaccines, because how could you make sure that everybody else in the population would take it up if the healthcare providers weren't on board? And I feel like this is one of the bright spots of the COVID response that really showed the importance of engagement using technology."
Technology was used for the widespread dissemination of information via smartphones, much in the manner that Carlos Streegan of Aboitiz suggested: "Everyone may not have access to healthcare, but everyone has access to their cell phone in this country. And now we can leverage that to study how to use that to help drive some health initiatives."
The Road Ahead
MFT CEO Mika Tan outlined what the state of information technology is in healthcare: "We know that around 40 billion is spent on machinery and equipment. Around 40 billion is spent on infrastructure, but less than 2% of the budget is spent on technology. Data needs that technology. And I think that's where the resources can be somehow allocated more. That's less than 10 million. So I don't know if that data is accurate but I feel that, you know? Maybe it's time all the solutions are on the table."
Dr. Malu Castillo-Mamaril of Etiqa gave the perspective of those in the insurance industry, citing that vaccination is consistent with their priorities: "The primary priority of the insurance companies is preventive medicine. It's actually preventing illness. So, implementing what we are discussing right now, vaccination, the importance of it and of technology, we're on it," she further stressed how insurance has adopted tech solutions: "Also we have introduced telemedicine to all our plan members and it's really working, they're embracing it right now."
Dr. Jun Belizario offered another creative way to utilize technology: "If you're trying to identify areas that will need more help than others, I think digitalization might help. For instance, if you could show on a map, which areas are really hot in terms of reaching high coverage, or which areas might be very low. We need to understand what's going on so we can provide the solutions to save children from vaccine-preventable diseases."
Dr. Mike Vergara of LabX who spoke about primary care, gave an eye-opening snippet of the kind of technology that is in fact already available but underutilized: "I have this little box and I can listen to your heart rate. I can check your breathing, I can check your eyes, your throat, your ears. We even have point-of-care diagnostics. I can take your CBC (complete blood count) in ten seconds. I can take your blood chemistry in 10 minutes. And all the data goes straight into our computer. I keep on saying I've been saying this for decades. Don't send doctors to the field, send technology."
Brad Geiser emphasized that public health and technology go hand in hand in making health advocacies and programs successful: "Can we make some kind of a commitment to each other to move past this 150-year-old model of public health and media, and shift it to public health and technology? So that we can finally move on from a dysfunctional system to something that can actually work."
Long-time vaccine advocate Lulu Bravo pointed out the urgency of the vaccine issue today, echoing the sentiment that technology will play a vital role: "I really believe that if we are going to do health service delivery, if we are going to have better surveillance, the best way is reminding our people that they can do much more than just stay passive. They need to be active, we do need some form of modernization, digitalization, we are lagging behind."
In his closing remarks USec. Tayag called for greater cooperation: "Even as we try to have our priorities, we want to make sure that information is out there, that we're going to work together, that we are going to nurture each other. Yes, we're going to compete for resources. But the bottom line is, is that we are looking at our future; not our past, not our present, it's the future."
The discussion on improving healthcare through improved information dissemination, education, and advocacy, enabled by robust communications technology will be among the many pressing national and regional issues to be taken up in a major coming together of international, government, and private sector experts and leaders at the upcoming  Philippine HealthTech Festival, which will be part of the Digital Pilipinas Festival Year 2 happening from November 20-24 at SMX Aura in Taguig City. For tickets to the Digital Pilipinas Festival, go to: https://digitalpilipinas.ph/registration2023/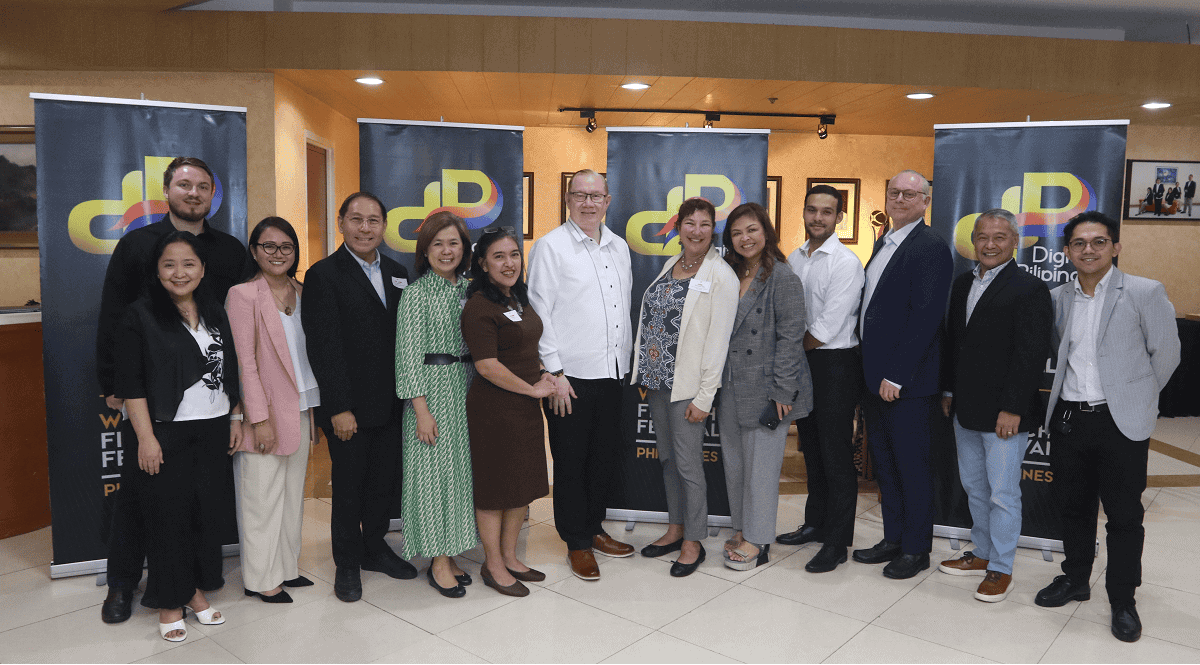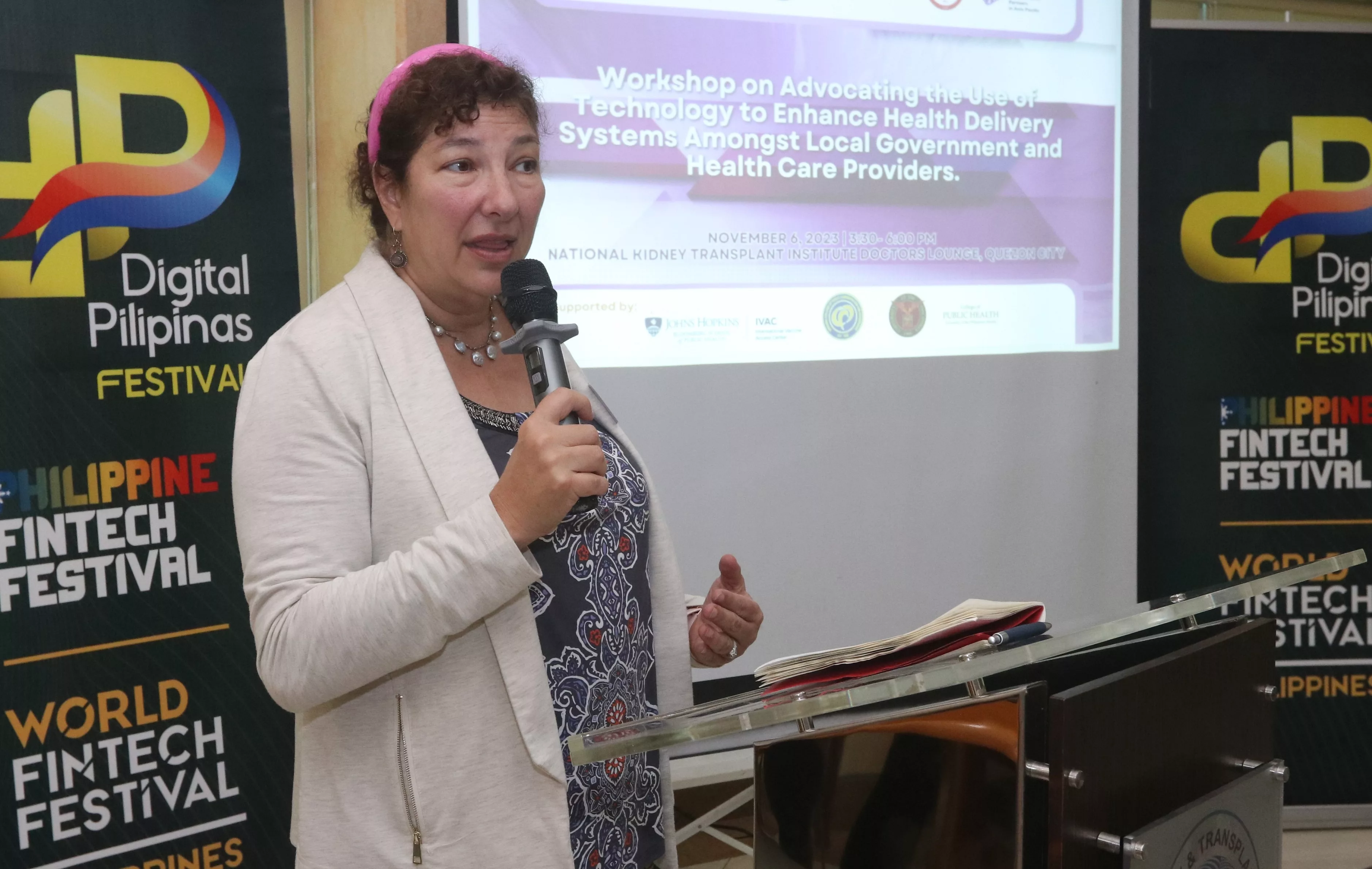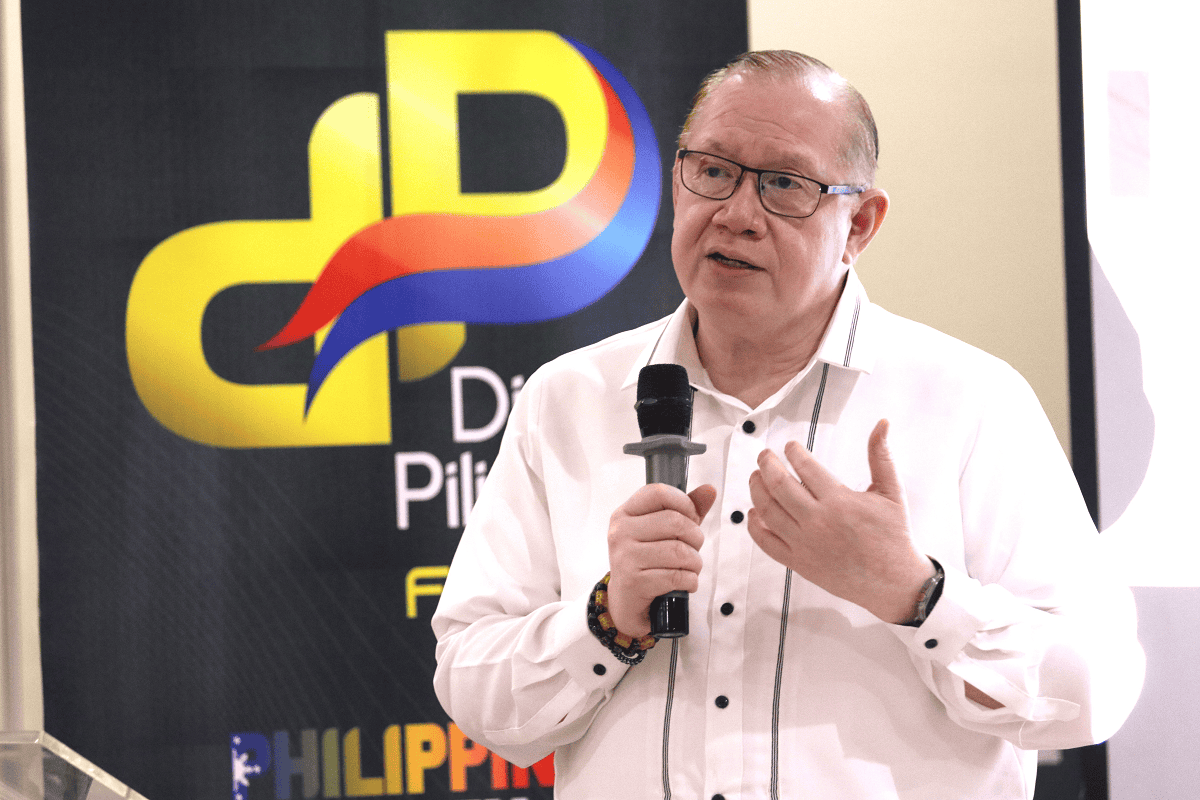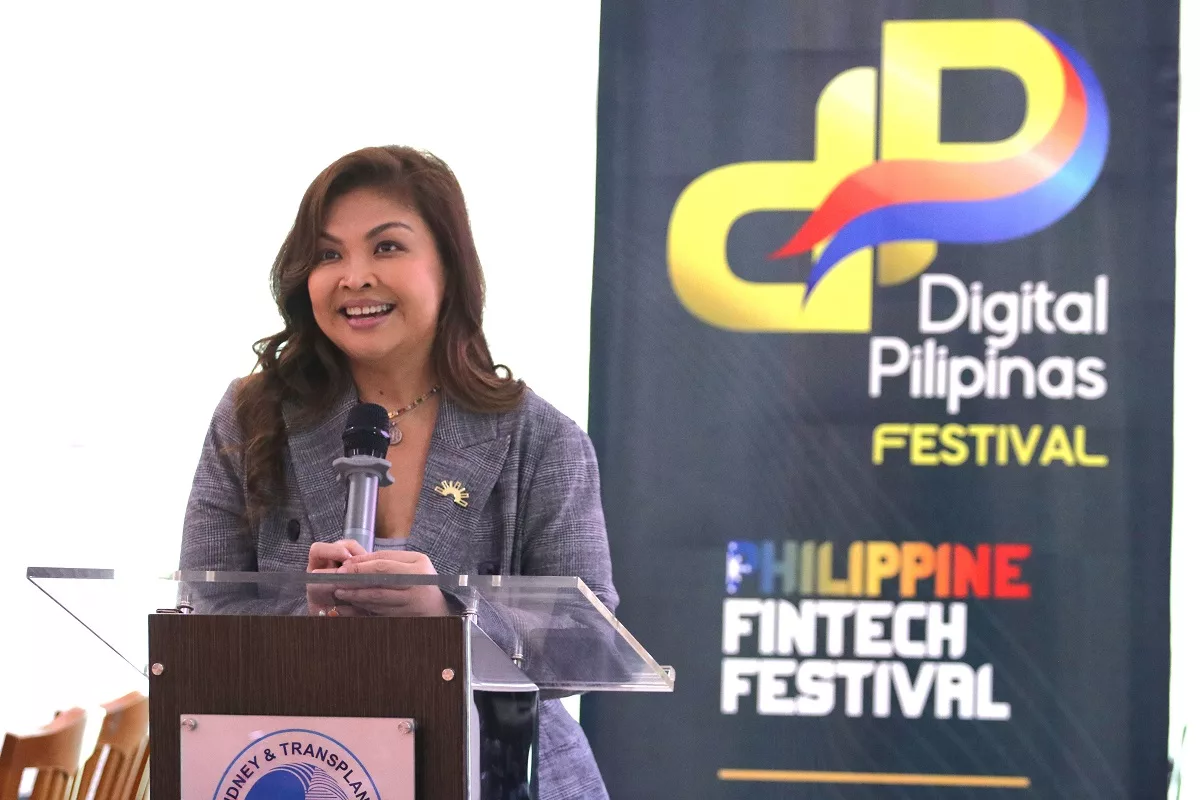 About Digital Pilipinas
Digital Pilipinas is now the largest private sector-led movement for creating an innovation and technology ecosystem in the country that is actively engaged in a global digital economy through its domestic and international trajectories.
Sources:
[1] https://cdn.who.int/media/docs/default-source/wpro—documents/emergency/surveillance/dengue/dengue-20231012.pdf?sfvrsn=fc80101d_133
[2] https://www.pna.gov.ph/articles/1212081
[3] https://www.philstar.com/nation/2023/11/07/2309464/measles-cases-299-percent-year
[4] https://mb.com.ph/2023/4/27/doh-launches-chikiting-ligtas-2023-immunization-drive-vs-measles-rubella-polio
[5] https://psa.gov.ph/system/files/sad/Press%20Release_PNHA_2022.pdf
New to blockchain? Check out CoinGeek's Blockchain for Beginners section, the ultimate resource guide to learn more about blockchain technology.