Bitcoin's status in the Islamic community has been widely debated, with some saying it's haram as others argue that it depends on how it's used. However, not much thought goes into how blockchain can enable a Shariah-compliant financial system. On Day 3 of the BSV Global Blockchain Convention, four experts share their insights on the intersection of Islam and blockchain.
Islamic finance puts emphasis on whether any element of the ecosystem adheres to Islamic teachings, Muhammad Mughal told the audience. For instance, it prohibits interest on loans, Mughal, who is the CEO of the AlHuda Centre of Islamic Banking and Economics, added. Other practices such as gambling are outlawed as well.
And while many non-Muslims may not be well-versed with what Islamic finance is, Mughal revealed that it has been growing rapidly and today, it's practiced in at least 120 countries and is valued at over $3 trillion.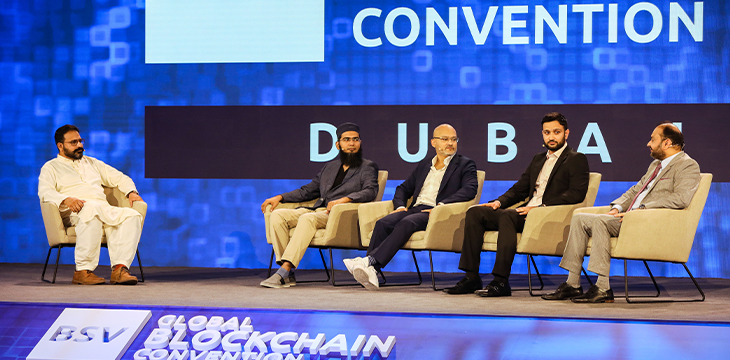 Digital asset entrepreneurs are well aware that Islamic finance is a vast and profitable market to tap into. This has seen many claiming to be Shariah-compliant to target Islamic investors, but as Zahid Mir told the audience, most of these are not halal projects but are just using marketing tactics to make quick bucks. Mir is the CEO of Halalverse, an initiative that promotes halal blockchain projects to the Muslim community.
Any project that's truly Shariah-compliant has a leg-up on its rivals-that much is clear. However, "just because you're a halal project doesn't mean that suddenly you're going to be successful," Khalid Howladar warned. He said that being halal comes behind the conventional strategies such as great product and good marketing.
Howladar is the chairman of MRHB DeFi and a partner at boutique startup advisory Acreditus. Before dabbling in blockchain, he was the head of Middle Eastern banks at Moody's.
Having worked with over five dozen banks while at Moody's, Howladar believes that the Islamic banking and financial system as a whole could greatly benefit from blockchain. One of the biggest applications will be in DeFi through which one average Muslim will be able to trustlessly interact with another and exchange value.
"With blockchain, you can have peer-to-peer economic activity with settlement from start to finish, mobilizing micro-economies."
There has always been the 'yes to blockchain, but no to crypto,' argument, and more so in the Islamic community. The panelists dismissed this argument, with Howladar saying that if that's your outlook, "you're missing 50% of the value of blockchain. Otherwise, it's just a glorified database."
This argument against digital assets has been led by the traditional Islamic finance industry players, Dr. Farrukh Habib pitched in. Habib is an Islamic finance expert who currently serves as the chairman of the Shariah Governance Board and is also the co-founder of Shariah Experts. He previously served with the Central Bank of Malaysia for close to a decade.
For these industry players, the biggest concern is "what happens to our Islamic monetary policy? What happens to the banking system?"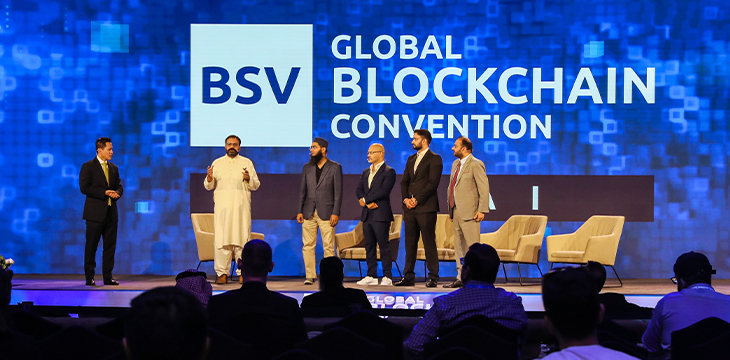 For Muslims, identifying which projects are halal and which ones are only posing as halal to pool in investors can be a tedious undertaking. And even when they make their assessments, they might find out later that they judged wrong and end up losing their investment. This is exactly what happened to Mir and as he told the audience, he ended up losing a sizable investment on the project.
This was why he started Halalverse which identifies and even organizes events for halal digital asset projects. Today, Halalverse is giving Muslim investors' confidence in the projects they invest in.
Howladar has a different view. To him, technology is neutral. As such, the question isn't whether blockchain and digital assets are halal, 'just like nobody asks if Microsoft Office is halal.'
"Inherently, it's just technology. That's how simple it is. What you do with it is what matters."
Through MRHB DeFi, he's making the world of decentralized finance available to Muslims in a certifiably Shariah-compliant way. He sees huge potential in Islamic DeFi, which in its current state, accounts for near-zero percentage of the total DeFi market. This is despite the Islamic financial market being a $3 trillion behemoth.
Watch the BSV Global Blockchain Convention Dubai 2022 Day 1 here:
Watch the BSV Global Blockchain Convention Dubai 2022 Day 2 here:
Watch the BSV Global Blockchain Convention Dubai 2022 Day 3 here:
New to blockchain? Check out CoinGeek's Blockchain for Beginners section, the ultimate resource guide to learn more about blockchain technology.