Business
Jasmine Solana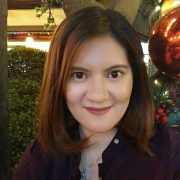 Int'l watchdog readies crypto-related AML rules for June 2019 rollout
By June 2019, the Financial Action Task Force (FATF) will start requiring jurisdictions around the world to regulate cryptocurrency-related companies—from exchanges to wallet services and even initial coin offerings (ICOs)—all in a bid to stem the use of virtual currencies for criminal activities like money laundering and terrorism financing.
The Paris-based intergovernmental organization announced last week that it has amended its global Standards "to address the regulation of virtual assets," noting that there is an "urgent need for an effective, global, risk-based response to the AML/CFT [anti-money laundering/combating the financing of terrorism] risks associated with virtual asset financial activities."
Under the changes to FATF global standards, crypto exchanges, certain types of wallet providers and providers of financial services for ICOs will be subjected to AML/CFT regulations, such as conducting customer due diligence including ongoing monitoring, record-keeping, and reporting of suspicious transactions.
"By June, we will issue additional instructions on the standards and how we expect them to be enforced," Marshall Billingslea, president of FATF, told Reuters.
The FATF will conduct periodic reviews after the regulations are enforced, and countries that fall short risk being blacklisted by the organization.
"Some jurisdictions already regulate virtual asset activity in accordance with the 2015 guidance," FATF said, noting that the updates to FATF's Standards are "largely compatible with their existing regulatory requirements."
Watchdogs like FATF, which claimed to have been monitoring the so-called risks in the crypto space for several years already, may have missed the reports showing most crime are still happening in the fiat world. Just recently, a report by undercover journalists in 12 countries revealed that banks across Europe helped their clients illegally take $63 billion in taxes. Involved in the scheme, according to the report, are Barclays, JPMorgan, BMP Paribas, UBS, Morgan Stanley, Banco Santander, Meryl Lynch, Deutsche Bank and SEB bank out Sweden.
So why is crypto still the bad guy?
Actually i take that back, Governments are the number one offenders of terror financing. Public immutable ledgers catch criminals. Period

— Stellar.org Global Cryptocurrency (@xlm_usd) October 21, 2018
To receive the latest CoinGeek.com news, special discounts on CoinGeek Conferences and other inside information direct to your inbox, please sign up for our mailing list.