Do you love sharing your images online? Do you ever wish every one of those "Likes" was sending you actual money? Enter Relica, the Bitcoin SV (BSV) image-sharing app that lets you turn that huge social media audience into actual income—without having to advertise products or find sponsors.
Services like Relica are only possible with BSV. Its ability to handle thousands of cheap, fast micropayments means that even a few cents for every action can add up. With a large enough audience, you can use Relica as anything from a side-hustle to (hopefully someday) a full-time job.
As a bonus, you get to keep full ownership and rights to all the images you create and post. If anyone ever "steals" your work, you can prove it was yours first—thanks to the Bitcoin blockchain.
Relica, unlike some other image-sharing apps out there, works just as well on either a mobile or a desktop. It's aimed more at mobile users, but it's nice to have a choice—especially if you use a desktop app to edit your photos.
How to sign up and use Relica
The first time you visit Relica.world you'll see the usual "Sign up/Login" page. Click it, and the two options are "Login with Money Button" or "Create an account".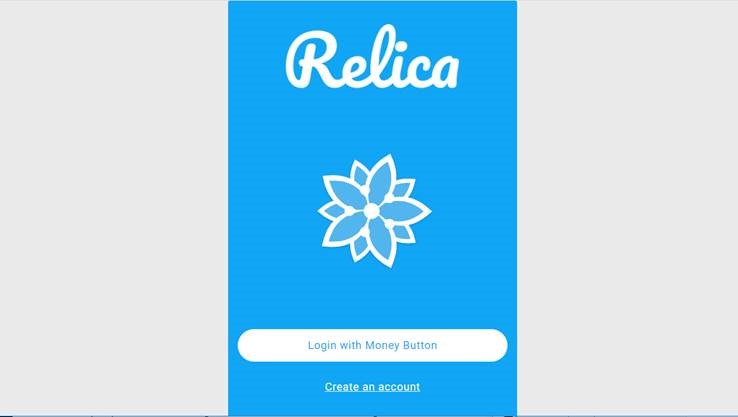 Since Relica only works with Money Button at this stage (more wallets will come later), you'll need a Money Button account to go any further. "Login" gives you the Money Button swiper, while "Create an account" gives you a button to go to the Money Button homepage to get one.
(Once you've logged to Relica once, as long as you haven't logged out of Money Button, you shouldn't need to swipe again.)
The interface is pretty intuitive from there on, and if you've used Instagram before then it won't be difficult to figure out what's going on.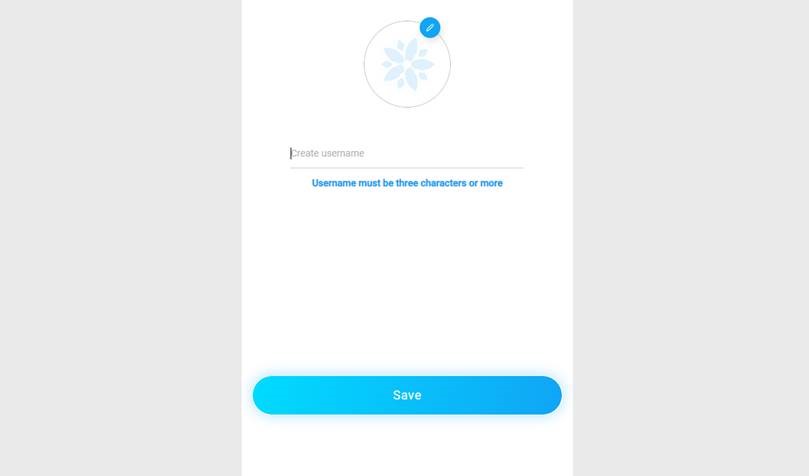 The "hamburger" menu button at the top-right of the home screen gives you a referral link to invite others to join (if they sign up, you get 50% of Relica's share of their earnings).
Invites can be found in the Settings menu 🎉 pic.twitter.com/eKoTXVnhdf

— Relica (@Relicaworld) February 3, 2021
There's also a switch to turn on one-click payments — this lets you Like or Comment a post without getting the Money Button swiper each time. If you're interested in seeing how much each action costs you, though, it might be better to leave it switched off for starters.
Your shareable HTML link can also be found in settings!https://t.co/AVlOyjohRW
📸🌎🌸 pic.twitter.com/2QhgskvcHf

— Relica (@Relicaworld) January 26, 2021
The "profile" button at the bottom right takes you to your own profile page. Click "Edit profile" to add personal details like your bio and profile image. The star icon next to your bio is a Favorites link — once you've favorited a few posts, they'll appear here.
A warm welcome to all our new #Relica users 🥰 #BSV #Bitcoin #Photos
📸🌏🌸 pic.twitter.com/YY2mHWWNHL

— Relica (@Relicaworld) February 3, 2021
Now, back to the home page. This is also pretty straightforward. If you haven't followed anyone yet, you'll see a grid of the most recent/most popular posts to get you started.
Click on a pic and the options are Like (heart), Comment (speech bubble) or Favorite (star). Clicking the poster's name or image takes you to their profile page, with a big Follow button if you like what they do.
How to post an image
To post an image, click the + button at the center on the bottom of the page. Click the larger + button to upload an image from your phone or computer, write a comment about it (Relica supports hashtags so put a few in to give your posts more reach) and click "post".
At the moment you're limited to square (1:1) images, though cropping tools are reportedly coming soon. If you want to enhance, filter or edit your pics, you'll have to do that before uploading them to Relica.
The "bell" icon (second from right, bottom) is your activity notifications. It has two tabs: The Activity Log (who's liked or commented on your posts), and Income (to see how much money you've made from activity on your posts, new followers, and referrals). There's also a running total to see how much you've made since you joined up.1
With our most recent push, Users can now see who has liked their photos. Simply click on Likes in the Income screen 😁❤️ pic.twitter.com/yTnUdPMYi5

— Relica (@Relicaworld) January 26, 2021
For the record, here's how much it costs to use Relica, and how much you can earn:
Photo post: 1 cent
Follow someone: 10 cents (user receives 8 cents)
Like a post: 3 cents (poster receives 2 cents)
Add a post to your favorites list: 3 cents (poster receives 2 cents)
Comment on a post: 2 cents (poster receives 1 cent)
New to Bitcoin? Check out CoinGeek's Bitcoin for Beginners section, the ultimate resource guide to learn more about Bitcoin—as originally envisioned by Satoshi Nakamoto—and blockchain.