Business
Steve Kaaru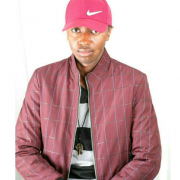 Hackers take over Tesco's Twitter account to promote BTC scam
Hackers took control of Tesco's account to promote a cryptocurrency scam. The hackers changed the name of the account to impersonate Bill Gates, urging the followers to send SegWitCoin (BTC) to a listed address.
Tesco's account, which has 550,000 followers, started posting irregular tweets on Tuesday which spooked many of its followers. Shortly after, the account changed its name to BillGatesMsc. It immediately lost its verified status on Twitter. The social media application has guidelines against verified accounts changing their names.
Tesco tweeted at the time through its @TescoNews account that it was aware of the attack and that it was working to take back control of its account.
We are aware of some issues with our @Tesco account and are urgently resolving the situation. If you need to contact us in the meantime please visit https://t.co/l6QdmRs5Ec for alternative ways to get in touch.

— Tesco News (@tesconews) June 24, 2019
The hackers pinned a tweet on Tesco's account that promoted a BTC scam.
"Bitcoin is on the rise again! One day it will without a doubt replace fiat currencies. I'd like to give back to the community, therefore any bitcoin you send to this address, I will send back double," read part of the tweet. It then went on to give a BTC address belonging to the hackers.
Luckily, Tesco followers were quick to spot the anomaly and call it out. At press time, the BTC address the hackers gave was empty. There were also no transactions to the address.
As a bonus, the hackers even took time to respond to customer complaints. However, with every response, they asked the customer for their full names, their addresses and their postcodes. This was probably to target them with other scams in the future. Fortunately, no customer fell for the trick.
The hackers also started to randomly follow some of their customers, Bleeping Computer reported.
At press time, Tesco had taken back control of its Twitter account. It deleted all the tweets and replies posted by the hackers. A Tesco spokesperson declined from disclosing any details about the attack to Essential Retail.
Tesco is the U.K.'s largest retailer and in top ten globally. The retailer has over 6,700 outlets globally, with presence in the U.K., China, Ireland, Thailand, Malaysia, Hungary, Poland, Slovakia and many more. It pulled out of the U.S. market in 2013.
Note: Tokens on the Bitcoin Core (SegWit) chain are referenced as SegWitCoin BTC coins. Altcoins, which value privacy, anonymity, and distance from government intervention, are referenced as dark coins.
Bitcoin Satoshi Vision (BSV) is today the only Bitcoin project that follows the original Satoshi Nakamoto whitepaper, and that follows the original Satoshi protocol and design. BSV is the only public blockchain that maintains the original vision for Bitcoin and will massively scale to become the world's new money and enterprise blockchain.