Stock trading and investing platform Robinhood (NASDAQ: HOOD) has become the latest victim of a social media hack, with the suspects using the company's Twitter account to promote a scam token on the BNB Chain.
Twitter users spotted the anomaly when the official Robinhood account started posting tweets promoting $RBH, its "new token," which it claimed would debut at $0.0005.
Robinhood presumably hacked pic.twitter.com/UgRD3UCbo9

— db (@tier10k) January 25, 2023
Robinhood quickly recovered control of its accounts across Twitter, Instagram, and Facebook and promptly took down all the scammers' posts.
"We're aware of the unauthorized posts from Robinhood Twitter, Instagram, and Facebook profiles, which were all removed within minutes. At this time, based on our ongoing investigation, we believe the source of the incident was via a third party vendor," the company stated.
While the scam posts only stayed up for minutes, the scammers brought in 26.95 BNB tokens worth over $8,000. As blockchain sleuths quickly pointed out, the scammers' account was hosted on Binance. The exchange later claimed to have locked the account pending its investigation. At press time, the BNB has yet to be moved from the account.
Blockchain data shows that the scammers' account received $1,000 worth of BNB in two transactions from a Binance hot wallet that holds $18.2 million. It then engaged in several transactions to create the scam BEP-20 tokens and create liquidity on the DeFi platform PancakeSwap. The scammers then minted 100 million RBH tokens into their address.
Scams on Binance's BNB Chain are nothing new. According to a report last year by Solidus Labs, about 12% of all BEP-20 tokens are scams. This was the highest concentration of scams for any chain, higher than Ethereum at 7.89%, despite the Ethereum ecosystem being several times bigger than the BNB Chain.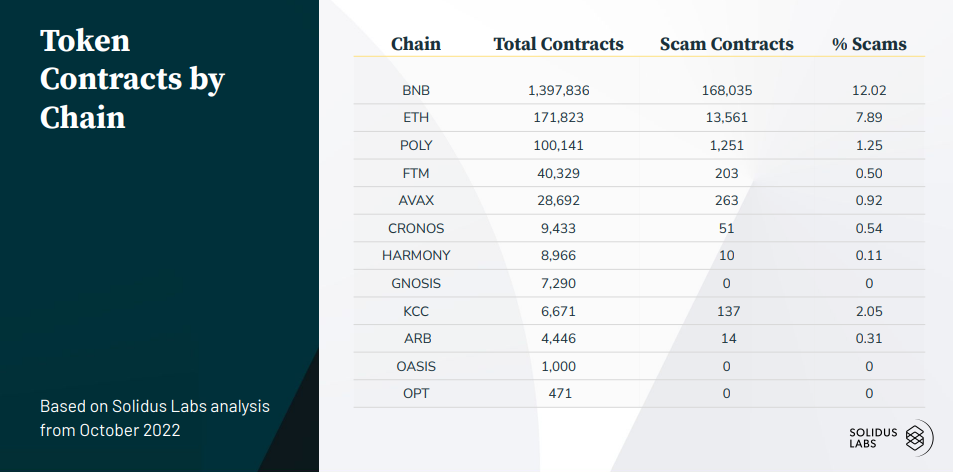 Meanwhile, Robinhood joins a long list of companies and celebrities whose social media accounts have been hacked and used to tout digital asset scams. Bill Gates, Apple, Barack Obama, Kanye West, Joe Biden, and more have all been hacked in the past.
Watch: Sentinel Node: Blockchain Tools to Improve Cybersecurity
New to Bitcoin? Check out CoinGeek's Bitcoin for Beginners section, the ultimate resource guide to learn more about Bitcoin—as originally envisioned by Satoshi Nakamoto—and blockchain.