Press Releases
Press Releases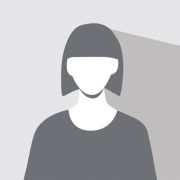 Glosfer signs MoU with Uzbekistan to provide blockchain technology for farm product distribution and local cryptocurrency
– Signed MoU with Uzbekistan's Farm Product Distributor 'Q'z TFQM' and Central Bank-affiliated EPF
– Glosfer to provide Blockchain Technology and local cryptocurrency adoption cases to Uzbekistan
Blockchain company Glosfer (CEO Taewon Kim) announced that it signed MoUs with Uzbekistan's farm product distributor, The Center for Support of Business and Farmers of Uzbekistan (Q'z TFQM), and the Small Businesses and Private Entrepreneurship's Export Promotion Fund (EPF), an affiliate of the country's central bank.
Under the MoU with Q'z TFQM, Glosfer will closely cooperate with the distributor to apply its blockchain technology in verifying the country of origin and distribution records of farm products in Uzbekistan.
Glosfer will also cooperate with EPF in applying blockchain technology to various businesses such as cryptocurrency and local currency.
Previously, Glosfer successfully developed Nowon Cash, a blockchain-based local cryptocurrency system in Nowon District of Seoul. The company also issued its own cryptocurrency HYCON and on June 1 launched its public blockchain network.
"Uzbekistan has been active in attracting foreign capital and adopting advanced technologies to strengthen its competitiveness and further its economic growth," said Taewon Kim, CEO of Glosfer. Kim also said Uzbekistan "is very willing to adopt innovative systems using blockchain technology," adding "Glosfer will provide its blockchain technology and local cryptocurrency adoption cases to Uzbekistan to help accelerate the country's economic growth."
For inquiries, please contact: Glosfer Inc. (+82-2-6478-7000/www.glosfer.com)
Note: Tokens on the Bitcoin Core (SegWit) chain are referenced as SegWitCoin BTC coins. Altcoins, which value privacy, anonymity, and distance from government intervention, are referenced as dark coins.
Bitcoin Satoshi Vision (BSV) is today the only Bitcoin project that follows the original Satoshi Nakamoto whitepaper, and that follows the original Satoshi protocol and design. BSV is the only public blockchain that maintains the original vision for Bitcoin and will massively scale to become the world's new money and enterprise blockchain.