Singapore, Singapore, June 18, 2019 — Faiabrand Pte Ltd ("Faiā"), an up-and-coming management consultancy, with roots in blockchain community management, announced that Brendan Lee has been named as Head of Technology (Bitcoin). Mr. Lee's work with Faiā will commence immediately as it gears up to offer Bitcoin (BSV) exclusive integration and training services for enterprises.
Mr. Lee's career to date has been focused on increasingly senior roles within industrial design, automation, and control, focusing on software design and implementation. Most recently, Mr. Lee was the Bitcoin Engineer Lead for Tokenized Group Pty Ltd, a company responsible for the Bitcoin Tokenized protocol, which is a comprehensive, regulation-friendly solution for businesses to create tokens for real world assets on the BSV blockchain. His role there included determining best methods to integrate Tokenized protocol into Bitcoin transactions, building tools to evaluate software outputs against the protocol specification, and creating comprehensive documentation and real world examples of the Tokenized platform in use. Prior to Tokenized, Brendan was co-founder of Battery Corp., Business Development Manager for Octillion Power Systems, and Senior Engineer for Yokogawa.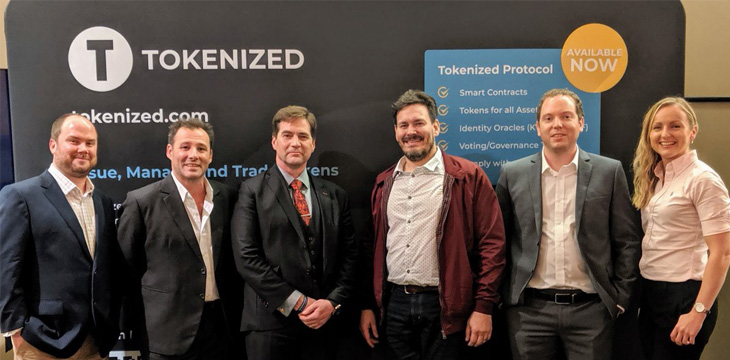 "We are very proud and excited to have Brendan join our team," said George Samuels, Director of Faiabrand Pte Ltd. "He is a highly qualified expert who brings a wealth of relevant business, technical, and leadership experience. Mr. Lee has already significantly contributed to our efforts as we continue on our path to make Faiā the leading consultancy focused on bridging gaps between people and technology worldwide, especially when it comes to blockchains such as Bitcoin. To have someone like Brendan join our team is truly a blessing, so we don't aim to take it for granted."
Mr. Lee had this to say about joining Faiā:
Since beginning my Bitcoin journey in mid 2017, I have strived constantly to challenge myself, and to build myself into a core member of the central Bitcoin community. Launching coinstorage.guru, building record-sized blocks with the "Satoshi Shotgun," and working on the award-winning and groundbreaking Tokenized protocol have been major highlights of this process.

By joining Faiā, I take the next step, cementing this aggregate knowledge into a foundation that I can use to help others build the next layer of Bitcoin. With a protocol that is set in stone, we have an opportunity to stand tall, adding weight, breadth and depth to our projects, while being able to trust that the foundation is rock solid. Moving into technical consultation is a natural fit for me and partnering with Faiā felt right from the first moment I spoke to George. I can't wait to help everyone building on the original Bitcoin protocol to realize the full potential of their projects. Let's set the world on Faiā!
Mr. Lee is a graduate of the University of Queensland, with a Bachelor of Engineering, Computer Systems.
With Mr. Lee's new appointment, Faiā is opening its doors to enterprises seeking to integrate scaleable blockchain infrastructure via Bitcoin (BSV).
About Faiabrand Pte Ltd
Faiabrand Ptd Ltd. is a management consultancy, specializing in a unique blend of Community-Centred Design (CCD) and Bitcoin integration services. Faiā was created by industry specialists, passionate about the interplay between people (communities), processes, and technology, especially when it comes to emerging technologies such as blockchain (Bitcoin).
Faiā services are focused on building professional communities, improving business productivity, and assisting companies with emerging technologies such as blockchain (Bitcoin). A trusted partner for innovative startups and progressive multinationals with personnel from Singapore, India and Australia. In the chaotic world we currently find ourselves in, our reputation is based on our loyalty to clients, quality of services, and personal integrity.
For more information, visit faiabrand.org.
Contact:
Faiabrand Pte Ltd.
[email protected]
New to Bitcoin? Check out CoinGeek's Bitcoin for Beginners section, the ultimate resource guide to learn more about Bitcoin—as originally envisioned by Satoshi Nakamoto—and blockchain.