XBlockchain Summit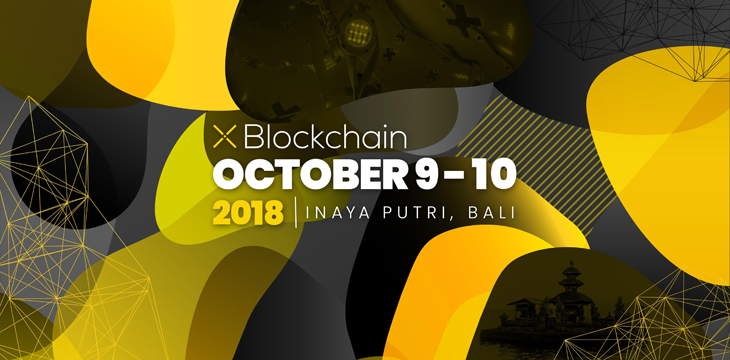 About this event
The XBlockchain Summit will bring together those leading the status quo and its upheaval in the spirit of fostering positive developments in blockchain technology through collaboration and dialogue.
XBlockchain's chief focus will be to promote the real-world implementation of blockchain technology particularly as it relates to areas such as retail adoption; supply chain management; financial services; financial inclusion; and more.
Held in the lead-up to the 2018 annual meetings of the International Monetary Fund (IMF) and the World Bank Group, XBlockchain will also explore the broader issues of international investment; economic development; and economic stability through the lens of developments in blockchain.
Everything related to blockchain, cryptocurrency and their intersections in business, government and technology will be discussed over two days in Bali and featuring more than 70 speakers, debates and top-tier exhibitions.
EVENT OVERVIEW
The XBlockchain Summit will be a chance to join a conversation between leading players in the world of blockchain technology from 30 different countries. More than 70 speakers will discuss the potential for blockchain and related technologies to change the way organisations and governments operate. The XBlockchain Summit is being formed to promote a critical dialogue about improving the status quo through technology.
WHY ATTEND
A mix of leaders from business, government and technology will be gathering in an intimate setting without parallel in the Asian region. The two-day summit will deliver the latest insights, trend projections, conversations, and opportunities for invited guests to form new partnerships. The summit will be an opportunity to display new developments in blockchain technology, engage in debate its direction and promote its adoption.