World Satoshi Summit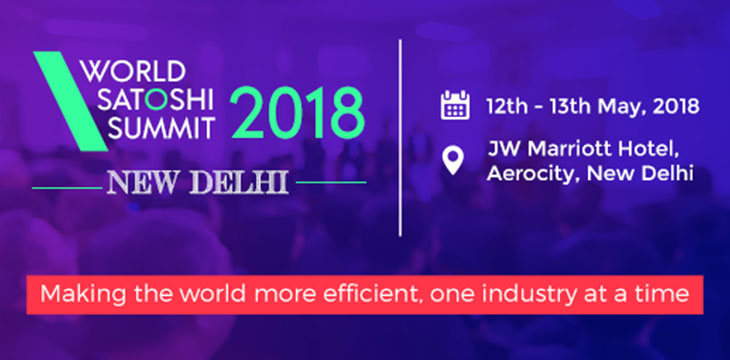 About this event
Dream Discuss Decentralize
To promote a vision of the world where every community, economy, organization, and country works in a trustless manner, free of corruption and inefficiency caused by human greed and errors, we have initiated a movement that brings everyone under one roof to ideate, discuss and innovate around blockchain and cryptocurrency.
What's in it for you?
The purpose of Satoshi Summit is to bring all the students, entrepreneurs, blockchain enthusiasts, blockchain developers and influencers under one roof for a seamless exchange of ideas.
A Decentralised Future
We believe that blockchain is not just a new tech around the block but a revolution that promotes an ecosystem driven by collaboration and incentivizes all entities from individuals to mammoth corporations to work together to achieve a common goal of greatness.
Location:
World Satoshi Summit is all set to take place in the capital city of India, New Delhi at J.W.Marriott, Aerocity.