World Blockchain Summit – Taipei
World Blockchain Summit – Taipei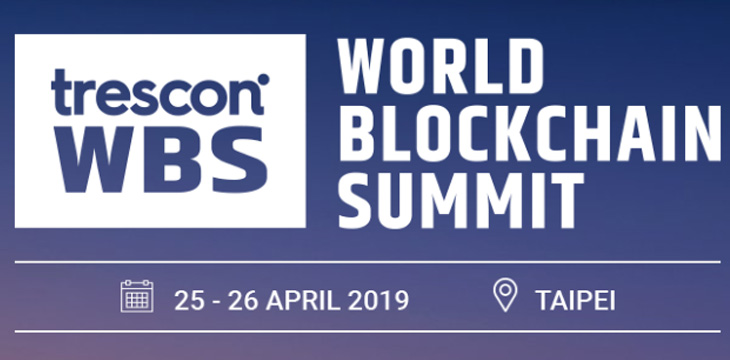 About this event
WHAT IS WORLD BLOCKCHAIN SUMMIT?
World Blockchain Summit is a global series of elite gatherings that take place in 15+ destinations across the world.
It connects global blockchain gurus and technology players in this space including emerging startups – with regional businesses, government authorities, IT leaders, tech entrepreneurs, investors and blockchain developers.
The summit features enterprise use-cases, government use-cases, inspirational keynotes, panel discussions, tech-talks, blockchain exhibition, startup pitch competitions, and a host of networking opportunities.
FEATURED DISCUSSIONS
Unlocking Blockchain based approach for Smart Cities
Making the switch to STO's in 2019
The current state of Scalability: One of the most talked about technical challenges
Trends in Enterprise Blockchain implementation
Digital Assets: A new investment trend for Family Offices
DAICO Model: A new secure way to raise funds
Vision for Crypto-Exchanges
Blockchain: A new dawn and blessing for AML & KYC
Blockchain and Biometrics: The future of Identity
Tokenization: Trend or Industry changer?