World Blockchain Summit – Nairobi
World Blockchain Summit – Nairobi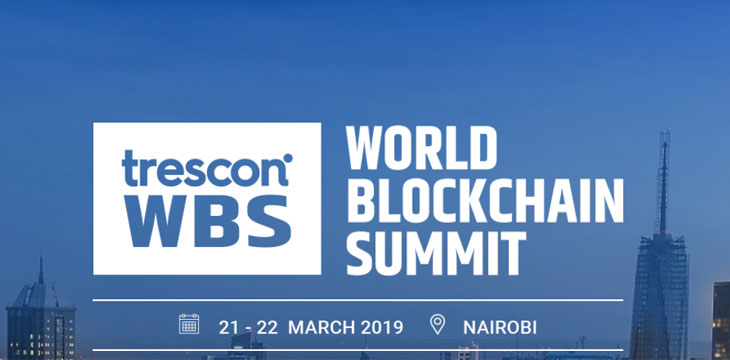 About this event
WHAT IS WORLD BLOCKCHAIN SUMMIT?
World Blockchain Summit is a global series of elite gatherings that take place in 15+ destinations across the world.
It connects global blockchain gurus and technology players in this space including emerging startups – with regional businesses, government authorities, IT leaders, tech entrepreneurs, investors and blockchain developers.
The summit features enterprise use-cases, government use-cases, inspirational keynotes, panel discussions, tech-talks, blockchain exhibition, startup pitch competitions, and a host of networking opportunities.
FEATURED DISCUSSIONS
 – Blockchain disrupting Hospitality sector
 – Omnipresence of Decentralization
 – Adoption of end-to-end Blockchain for Enterprises
 – Re-defining the future of Real Estate using Blockchain
 – Blockchain – DLT with a difference
 – How can Blockchain technology co-exist with GDPR
 – Blockchain to make self-driving cars safer
 – Evolution of ICO Investments
 – Blockchain to re-shape the Advertising & Media space
 – Blockchain enabled distributed energy trading