Token2049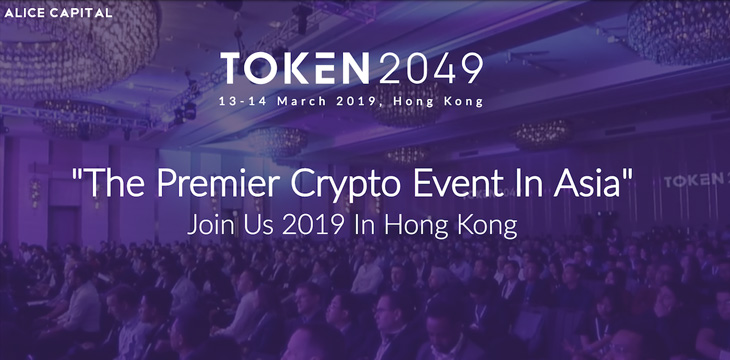 About this event
TOKEN2049 organizes the premier digital asset event in Asia on 13-14 March 2019 in Hong Kong, where we explore in-depth the growing crypto ecosystem. We are shining a light on the global developments of this new asset class, while taking a unique and widening perspective on the token industry and its opportunities.
Meet the pioneers, the early believers, highly influential and established opinion leaders. People from leading crypto projects and digital asset funds will come to Hong Kong to share their knowledge and stories, providing exceptional insights into the ever-larger growing crypto ecosystem. They will be joined by global media, thought-leaders, regulators and over 2,000 participants for two productive and insightful networking days.
TOKEN2049 is the flagship event of Asia Crypto Week.
We bring together the leading voices in the crypto space – learn from the people who are instrumental in shaping the future of the crypto ecosystem.
Receive unique insights into the fast moving space and stay ahead of the market.
Stay tuned for announcements of our 2019 speaker list!
Meet us in Hong Kong – the global financial hub and heart of Asia for a world-class experience at an unparalleled 5-star venue. With pride of place on Hong Kong's vibrant waterfront, the Kerry Hotel (part of Shangri-La Group) boasts the largest hotel meeting and event facilities in the city. Guests will be swept away by views of Victoria Harbour and the Hong Kong Island skyline, as well as a world-class art collection and designer interiors.