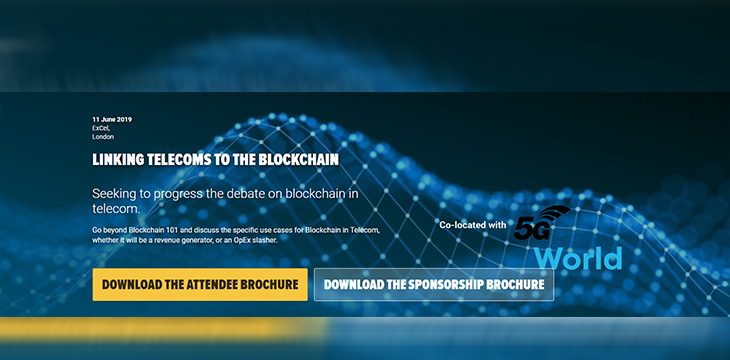 About this event
NEW: FREE REPORT
How Blockchain Will Define the Future of the Telecommunications Industry
This report examines the three main uses cases for blockchain in telecoms; international roaming, using blockchain for identity and using blockchain for e-commerce and mobile transactions.
WHAT TO EXPECT
Telco Blockchain Forum will bring you the latest content and use cases that will help you structure your blockchain strategy and progress the debate on blockchain in telecom.
Expert Workshops
Expect an in depth introduction and discussion to blockchain applied to telco, the potential, the pain and the profit. With content led by industry training specialists, who will provide preliminary background for discussing the Business cases for blockchain in enterprise more widely, how these can be incorporated into telco.
Business Cases
The Forum will go beyond blockchain 101 into discussing the specific use cases for blockchain in telecom, whether it will be a revenue generator, or an opex slasher. With industry debates on key topics, this event will help you understand what telco can learn from blockchain deployments across industries.
Networking
The Forum will link up the blockchain telco community, to aid collaboration in an architecture all about brokering trust and governed by consensus. Rub shoulder's with the industries trail blazers and discover how the ecosystem is developing.
Roundtables
Discuss with your peers what blockchain needs to prove, create new partnerships and take your first steps towards creating a broader consensus.
Cross-Industry Discussion
Blockchain is a cross-industry tool, learn from those who are already undergoing transformations and gain valuable insight into the pains and the payoffs.