TechNOVA: An Introduction to Blockchain Training Course
TechNOVA: An Introduction to Blockchain Training Course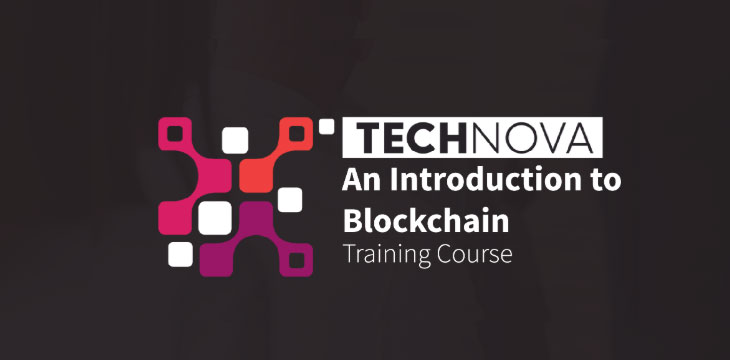 About this event
About this Course
Blockchain has the potential to transform key industries, including financial services, utilities, logistics and more, but the first step is truly understanding the technology at its heart.
By demystifing the blockchain technology, and providing you with the skills & practical know-how needed to initiate and manage blockchain programmes within your own teams and firms, this course will enable you to join the flow of investment and take your business to the next level.
TechNOVA is delivering this interactive training course to help leading technology and business professionals get to grips with this exciting technology and understand its potential impact.
Through attending this course you will:
 –  Understand where blockchain came from and who the key players in the space are
 – Learn in detail how the technology works
 – Explore case studies and see first-hand how it works
 – Discover current uses of blockchain and the pros and cons that have been identified
 – Take the first steps towards working out what blockchain might mean for your team, company and industry
How will your company benefit?
 – Simplified IT infrastructure
 – Faster transactions
 – Improved cyber security
 – Reduced cost of service
 – Tamper-proof KYC
 – Instant clearing and settlement