State of Digital Money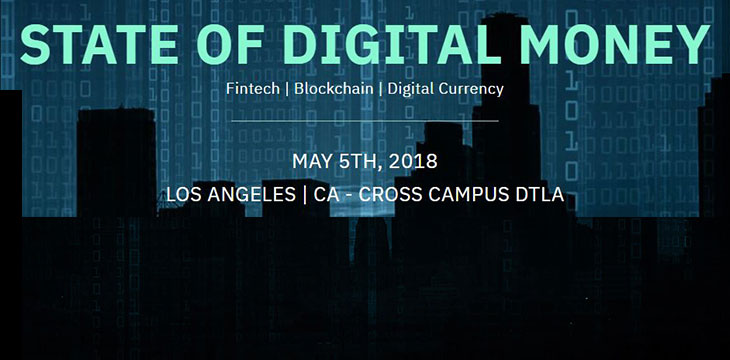 About this event
The State of Digital Money covers the evolving trends and emerging technologies disrupting the global financial system and worldwide transactions.
This established event will address the trends shaping the digital money 
landscape in 2018. As Fintech adoption builds momentum, 
considerable shifts are being witnessed across the entire 
financial services landscape.
In addition to showcasing some of the most 
pioneering Fintech success stories, The State of 
Digital Money will explore future Fintech design, 
start-up opportunities, innovation and 
entrepreneurship.
Consumer banking continues to be the central driver in digital transformation with recent high profile Fintech partnerships hitting the headlines. Consumer banks are also the pioneers in adopting Blockchain technology and this trend looks set to increase in 2018. They are closely followed by payments companies with Blockchain investment looking set to double by 2020.
Asset and wealth management companies are increasingly investing in digitally-driven technologies across the Fintech spectrum to yield smarter decision-making by increasing end-to-end efficiency, improving the research process and enhancing analytical capabilities.
Click here for more information.