Paris Blockchain Week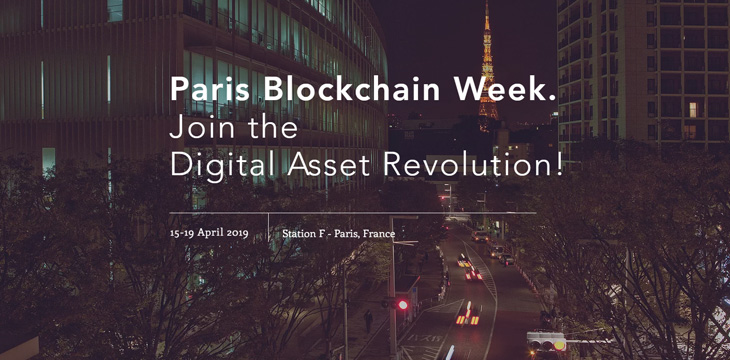 About this event
A word about the Paris Blockchain Week
Paris Blockchain Week is the biggest Blockchain & Digital Assets event in Europe. During one week in the City of Lights, numerous events will be held by the most prominent blockchain organizations.​
On April 15 2019, join us for a week in the biggest concentration of events peaking with the flagship event: B10 on April 16-17 in the largest incubator in the world: Station F.
During the week, expect meetups, keynotes, workshops, hackathons, dinners and parties in outstanding venues all around the city. We will discuss the hottest topics in the blockchain and crypto space and make lasting connections with people from all around the world.
B10
B10 is proud to be the flagship event of Paris Blockchain Week.
B10 is the flagship event conference held during the Blockchain Week. It is the peak event gathering more than 3000 attendees and 60 speakers in Station F.
During those two days, we will take the main stage to discuss EU regulation, stable coins, decentralized exchanges, security tokens, scalability issues, recent advances in consensus mechanisms and many more!
Renowned speakers from the best blockchain and digital asset companies in the world will share their stories and insights on the market and its prospects.