The North American Bitcoin Conference
The North American Bitcoin Conference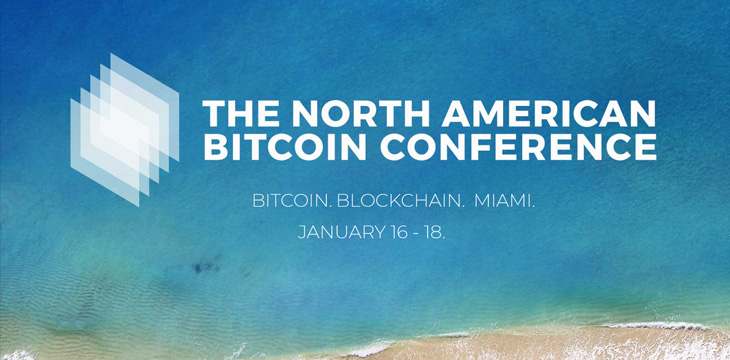 About this event
WHAT YOU CAN EXPECT
SECURITY TOKEN TRACK
In addition to our main stage, we're introducing our Security Token Track in the Ashe Auditorium of the JLKC, where we aim to explore and unpack this huge new market for a new type of token opening up businesses to the global investment community.
LIGHTNING NETWORKING
Join us for speed networking every hour on the hour. Every 4 minutes the gong will ring and you will have an opportunity to network with someone new and unfamiliar. No need to sign up, just show up and join in. Let's talk, share ideas and grow together.
KEYNOTE TALKS
From Bitcoin to ZCash, our experienced speakers will cover the rainbow of blockchain technology, Bitcoin and Ethereum, ICOs, token sale mechanics, investing, regulation, startups, disruption, and much more.
ON-STAGE DISCUSSIONS
From ICO Investment strategies to funding NGO's and Social Impact projects, our panels are stacked with game changing information and the individuals with the experience in making it happen.
EXHIBITOR HALL
Our spacious exhibitor hall is where you will meet and interact with companies making waves in the crypto world. Ask questions, network with upcoming ICOs and companies changing the world of blockchain.
TOKEN PITCH
STOs and TCOs will take the main stage for their project pitch. Attendees can then find speakers and projects at their exhibitor booths, getting up close and personal with the brightest minds in the space.