Global Disruptive Innovation Summit
Global Disruptive Innovation Summit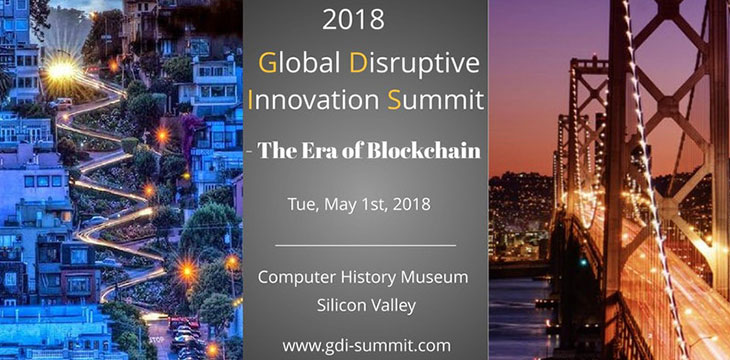 About this event
Global Disruptive Innovation Summit (GDIS) www.gdi-summit.com aims to bring the state-of-the-art innovations to 1500+ researchers, entrepreneurs, investors and everyone all over the world. With brilliant and inventive scholars, scientists, and industrial leaders from China, America, and worldwide; through information and experiences exchange, the theme of GDIS 2018 focuses on the forefront of decentralized technology, Blockchain, which is also the most controversial topic at present.
GDIS: The Era of Blockchain, intends to reveal the opportunities, challenges, regulations as well as impacts of the neutral technology, Blockchain, for next decades in different fields. We gather experts from different areas (including finance, commercial, social network, education, healthcare, etc) to form heated discussions on these vertical fields.
Special Features:
– 35+ top blockchain experts to share the blockchain technology experiences
– 40+ exhibitors for projects launch and recruit
– 300+ Companies, 100+ Partners
– VIP reception dinner with global professionals
Objective:
GDIS wishes to establish a substantial innovation ecosystem, by exploring and converging all the insights to promote and boost the Blockchain techniques/applications to grow in a healthy manner.
Exhibitor Stage:
9:30 – 12:30 Token Pitch
13:30 – 17:30 Tech Showcase
Follow us for more information updating www.gdi-summit.com
Limited Special promotion code for all! Please enter GDIS for purchase discount.
For business corporation, speaker, sponsor, demo pitch etc. Please contact email: [email protected]