CybSec and Blockchain Health
CybSec and Blockchain Health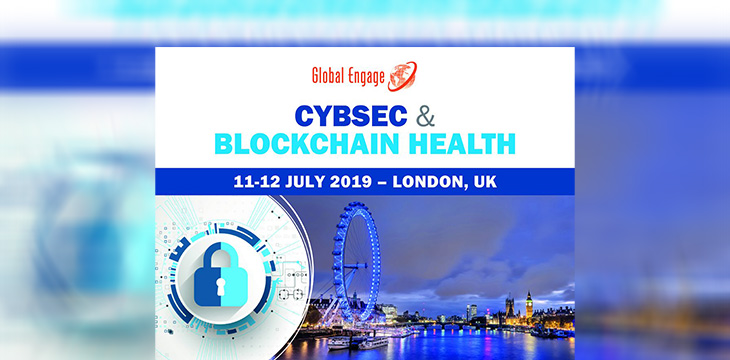 About this event
Blockchain is one of the most talked about new technologies that have the potential to revolutionise the healthcare industry, it is crucial to first understand the nature of blockchain technology, to distinguish the hype from the reality and then to see real-world case studies of how blockchain can be and is being, applied to healthcare systems
The number of cyber-attacks in healthcare is on the rise, and the industry must do more to prevent and respond to these incidents. The Summit will bring together high-level representatives from around the globe to create a cybersecurity roadmap for the future. Attendees will come from all areas of cybersecurity for the healthcare, medical devices, and pharmaceutical sectors. Experts will examine the cybersecurity landscape in these three industries, with a particular focus on strategies for protection and incident response, as well as on business/regulatory considerations. Central to the aims of this event is facilitating collaboration and cooperation amongst the diverse stakeholders that will be in attendance.
The importance of cybersecurity and the growing potential of blockchain applications need no introduction these days.
Anybody with responsibility for security, IT, e-health, medical devices and innovation in the health sector must be prepared to meet the challenges and opportunities presented by both of these elements.
At The 2nd Cyber Security in Healthcare & Pharma Summit & 2nd Blockchain in Healthcare Congress, you will hear experts from international healthcare organisations, academic and companies at the leading edge of technological solutions.
How You Will Benefit
Cyber Security
Hear how leading organisations have developed new strategies and exploited technology to deliver improved security management, incident monitoring, detection and response. You will leave equipped to assess and apply these developments to your cybersecurity program.
Blockchain
Learn from those at the forefront of this technology and its application in health. You will leave with the tools to calculate the opportunities and challenges of blockchain within multiple areas of the industry. This should provide a foundation on which to accelerate the adoption of the technology and to build enduring collaborative partnerships.
Healthcare Cybersecurity Workshop
Be part of a great networking meeting and hear from Stryker, ICON and MSD as well as being part of the H-ISAC European Council Meeting.
Find Out More
This programme creates a collaborative environment in which you can create enduring relationships across the healthcare, medical device and pharmaceutical sectors.
• Hear case studies, lessons learnt and best practice techniques
• Analyse strategies and technologies for security management, incident monitoring, detection and response
• Accelerate collaboration and adoption of Blockchain within multiple application areas
• Leave with the knowledge and contacts to build and improve a comprehensive cybersecurity program