Crypto Games Conference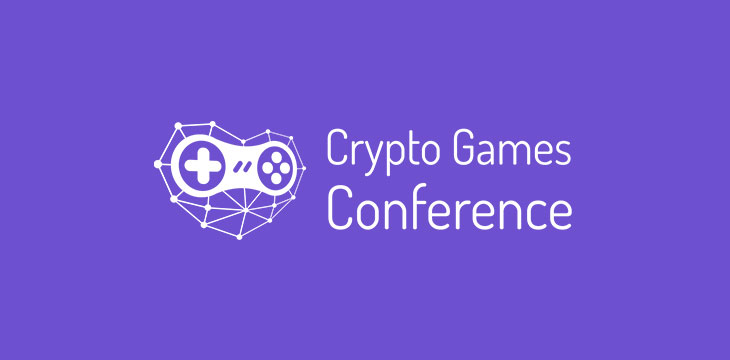 About this event
About Us
The Crypto Games Conference is the world's largest and definitive business event for crypto gaming industry. The third international conference will once again take place in Minsk, Belarus, gathering over 1000 delegates and hundreds of companies from more than 30 countries for two days of networking, learning and doing business.
Conference topics revolve around three segments of blockchain gaming – crypto games, iGaming, and gaming ecosystems and services. Join the community of decision makers of the best crypto gaming companies from all over the world. Get deep insights on fundraising, regulatory considerations, marketing, blockchain centric game development and operations. Meet and mingle with bright minds behind paradigm bending products and services.
Conference Topics
Crypto games
Games always push technology forward, as is the case with blockchain. We believe in games and we believe in blockchain, and we believe it is gaming that will gear up the blockchain adoption and eventually make it mainstream. Become a part of the Crypto Games Conference community and find out what's cooking in blockchain gaming. Prominent game developers will reveal their secrets and know-hows of creation and marketing of crypto games. Analysis, post-release reviews, and post-mortems of games and services will be shared. Market trends will be discussed and debated in talks and panel discussions by experts of blockchain and gaming industry.
iGaming
From fairness and transparency for everyone to innovative products and services attractive to modern generations of gamers – startups and renowned companies all over the world harness the power of blockchain technology to re-shape the landscape of iGaming as we know it. With the introduction of DLT allowing gamers to earn by playing and owning game items, the symbiosis of gaming and gambling is inevitable. Join senior gambling and casino execs to discuss the use of blockchain for creation of next-gen iGaming products with breathtaking user experiences for players. Learn from industry leaders about their innovative services which disrupt the real-money gaming industry.
Ecosystems and Services
Game developers are great at making games. But then they need users who will play the game. Plus, integrations with other games for players to cross-use their in-game assets. And an analytics tool. The list can go on. Finally, they need a blockchain network for all of it to run. Providers of gaming services and ecosystems will talk about specific use cases of blockchain and cryptocurrencies in their products and their impact on the gaming industry. Get comprehensive information about advanced technologies and solutions powering the crypto gaming.