Crypto Expo Moscow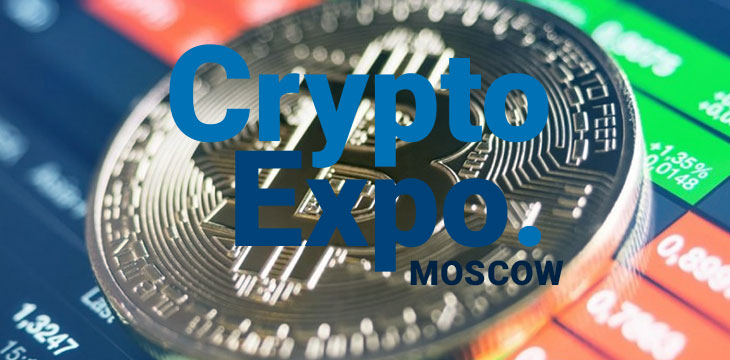 About this event
# 1 International Exhibition-Forum on Blochein, ICO and Crypto-currencies in Moscow
Crypto EXPO Moscow is space # 1, where crypto business is gaining life. The world markets of crypto-currencies, blockhouses and ICO have united in Moscow to reveal the veil of secrecy over the mysterious and at the same time extremely popular recently the word "KRIPTO".
The Moscow expo-forum is designed not only to gather all the leading companies of the crypto industry and introduce them to the gurus in this field, but also to tell everyone what the crypto world is and how and for what and how much it costs to get into it.
Everyone has an opportunity to take part in one of the most ambitious shows, where there will be not only an exhibition space, but also a wide entertainment and training program, which includes a large conference and a lot of master classes.
All visitors to the exhibition will be able to personally meet with leading experts in the field of crypto currency, as well as get acquainted with representatives of companies dealing with ICO, bitcoins and blockboys from around the world.
The most pressing and pressing issues of the industry will be considered during the day in the halls for press conferences and master classes. In the exhibition hall every visitor will have access to the innovations of the crypto-currency industry, including novelties from first-hand fi nite companies.
It should be noted that the schedule of the event is made in accordance with the latest trends in the industry, and the program is, among other things, full of entertainment, pranks, prizes and speeches.
Hurry up to get your ticket on the official website of the event CryptoExpo.Moscow and get access to the flagship event in the crypto currency industry, which will be held in Moscow.
Topics:
– Business in the Blockroom, Digital Identification in the Blockroom
– Blocker developers, block technologies
– How the blockbuster changes the world
– Mobilization and transformation of the industry
– ICO Projects, White Paper
– ICO due dilligence
– CryptoExpo Meetup
– Legal aspects of ICO
– Global capital markets
– Crypto-exchange, crypto-currencies and crypto-trading, futures on crypto-currency
– Mining as a business, prospects and forecasts
– Digital advertising, PR and marketing in the blockroom
– The market of crypto-currencies and investment tokens
– The Future of Blocking, ICO and Crypto-Currency in Russia and the World
Program: Exhibition, Conference, Mit-ups, Presentations and Master-classes.
Participants: Leading speakers of the blockbuster and crypto-currency market are stock exchanges and banks, brokerage and investment companies, private investors, insurance, financial and HR organizations, practicing traders, the press, software developers, payment systems, law firms.