Crypto Expo Asia: Philippines
Crypto Expo Asia: Philippines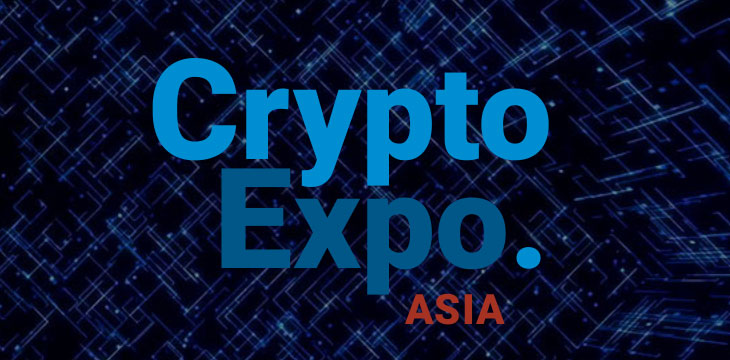 About this event
Crypto Expo Asia is going to take place in MAKATI SHANGRI-LA, Manila on April 27, 2019. The expo-forum is about to welcome about 3 000 visitors. It promises to become the biggest crypto and blockchain expo-forum in Philippines.
#1 International Blockchain, ICO and Cryptocurrency Expo in Philippines
Crypto EXPO Asia is #1 space where crypto world comes live. Worldwide сrypto markets, blockchains and ICO came all in one to Philippines (MAKATI SHANGRI-LA, Manila) to open the world of mysterious and at the same time trendy topic – crypto money. This huge expo-forum is not just about building network between crypto companies and gurus from all over the world but more so about getting to know what crypto world is actually about.
Every visitor gets an opportunity to take part in the biggest show filled with exhibitor booths, loungers, bars, Speaker Hall and Workshop rooms as well as to meet with the best crypto experts and people from worldwide companies working with ICO, blockchains and bitcoins. Many up-to-date and vital questions of the crypto-world will be covered in the speaker hall and workshop rooms. Inside the large interactive exhibit hall every visitor will get the access to the newest crypto tools including the ones directly from fintech companies.
Not to mention that CryptoEXPO.Asia agenda is in line with the latest trends and developments of the industry and the expo-forum program is filled with entertainments, magic shows, lucky draws, fantastic prizes, live performances, etc.
Make a reservation on the event web-site and get the access to the incredible flagship event in Singapore.
Produced by FINEXPO.
FINEXPO is the most influential company organizing financial and trading events, fairs, expos and shows worldwide since 2002. It has connected over 30 000 traders, investors and financial advisors and more than 3 000 financial companies and brokers from Forex, stock, option, bond crypto and futures markets. FINEXPO events can help in positioning the company brand and engaging with business leaders and decision makers. The geography of FINEXPO trade shows is impressive and covers many countries including Malaysia, Indonesia, Singapore, Vietnam, Thailand, Philippines, China, Kazakhstan, Ukraine, Cyprus, Slovakia, Latvia and Russia. Positive FEEDBACK from participants and attendees proves the hard work done by FINEXPO team and motivates for further success.