Crypto-Con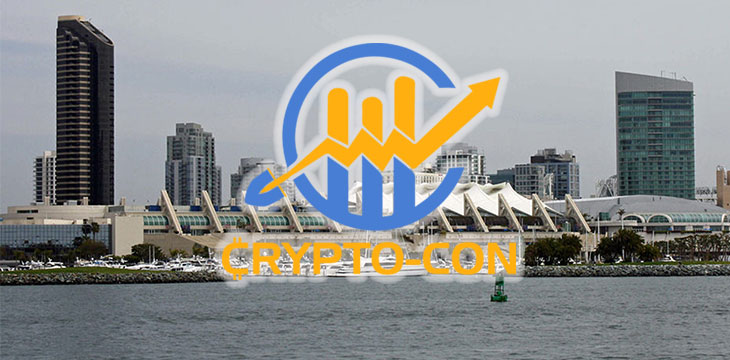 About this event
WELCOME TO CRYPTO-CON 2018
Crypto-Con 2018's 3-day event will take place at the Convention Center in beautiful downtown San Diego, May 25-27, 2018.
Blockchain technology has gained incredible momentum in 2018. The incredible new opportunities created by blockchain spur a flurry of activity with digital assets and ICOs continuing at full speed. As governments, financial institutions, and the general public all try to wrap their arms around the blossoming economy developing with blockchain technology, Crypto-Con 2018 provides a collaborative environment to share the latest developments in blockchain technology, educate guests on the dynamic regulatory landscape, and connect with other like-minded blockchain enthusiasts.
BUY YOUR TICKET TODAY!
Join us as we host some of the leading minds in the blockchain space, and gain invaluable information you can use to turn the incredible opportunity in digital assets into a full-blown reality.
SPEAKER OPPORTUNITY
Use the speaker application form to apply for a chance to speak and share at Crypto-Con