Blockspot Conference Latin America
Blockspot Conference Latin America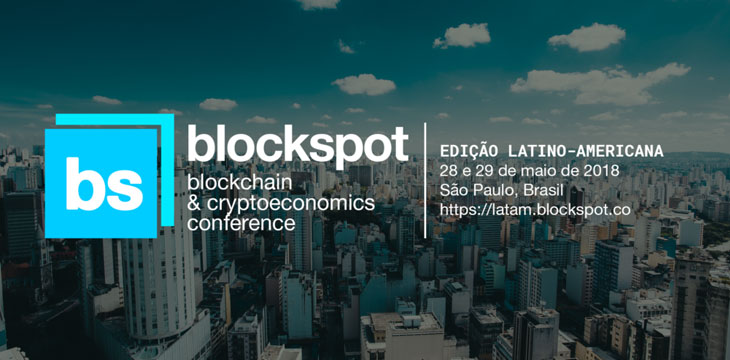 About this event
The first Blockchain event and Cryptoeconomics of the Iberian Peninsula now in São Paulo.
CONTEXT
Blockchain has proven to be a revolutionary technology in many industries. Its biggest representative, Bitcoin, is revolutionizing the global monetary system. Intelligent contracts, ICOs, crypto-coins and the decentralized Web are transforming our society as deeply as the emergence of the Internet and giving rise to new areas of study, such as crypto-economics. This event is a meeting point for the people who participate in this transformation.
WHAT IS?
Blockspot is a 2-day conference with content and networking attractions on Blockchain, Cryptoeconomics and Futurism.
FOR WHOM?
Executives, Developers, Students and Blockchain Enthusiasts and Crypto-Economics.
WHEN AND WHERE?
On May 28 and 29, 2018, in São Paulo, Brazil.
The stage of the first Blockspot Conference Europe
The last Blockspot Conference took place in Portugal and was the first conference on Blockchain in the whole of the Iberian Peninsula. We have more than 200 participants, 15 speakers and 6 hours of content in 1 day of the event.
The event featured discussions that were taken off the stage and won the media in major European news portals such as Shifter, Future Behind, Economic Journal among others.
ATTRACTIONS
ICO Exhibition Show
Get to know companies that are financing through ICO (Initial Coin Offer), Blockchain-based tokens selling millions of dollars in the world.
Content
Blockchain, crypto-coins, crypto-economics, smart contracts, ICO, decentralization and futurism are some of the topics you will hear here.