BlockShow Europe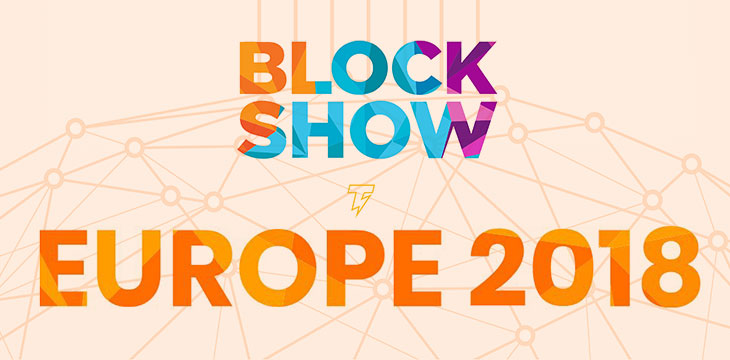 About this event
WHAT IS BLOCKSHOW
BLOCKCHAIN COMMUNITY
Blockchain startups, investors, founders, C-level executives, lawyers, developers – we have been on the market for long and have built a strong community around BlockShow.+
BLOCKCHAIN SOLUTIONS
Designed SPECIALLY for those who are planning to implement Blockchain in an existing business. Blockchain is not only about Fintech. Music, Supply Chains, Medicine, AI, Digital Identity and many more use cases will be discussed by experts in detail.
BLOCKCHAIN SENSATIONS
Do you want to be the first to learn about the latest biggest sensations in the industry? BlockShow is the right place to hear the biggest announcements right from the stage: Releases of new products, Partnerships, Deals, ICOs.
BLOCKSHOW OSCAR
Carefully selected startups will present their groundbreaking solutions. Our previous winners were Bancor, Status, Ehterisc and Solarchange which have raised a combined $200mln.
NETWORKING
Tired of looking for right people during the conference? We offer an inimitable solution to filter all attendees in our mobile app and request a meeting at BlockShow. System automatically chooses the right time and place at the venue. Make deals! Drive the community forward!
SHOWCASES
Founders of a variety of established Blockchain projects will showcase their solutions. Perfect opportunity to try the products and services with your own hands.
WHY YOU DON'T WANT TO MISS BLOCKSHOW
Just like that last time in Munich, the goal of BlockShow Europe 2018 stays the same: to bring together the global Blockchain community, as well as to demonstrate multiple new cases for implementation and enhancement of the Blockchain technology. Our conference is designed to provide an exclusive look into exciting projects and initiatives, as well as to keep introducing Blockchain to the World.
Top Blockchain experts around the globe claim 2018 to be the year of global Blockchain regulations, so there is no way BlockShow won't raise this question at the main stage of the upcoming event. Our greatest aspiration is to reach balance and fairness for the global Blockchain Law, and this is our way to contribute to one of the main Blockchain topics of 2018.
PREPARE TO MEET TOP BLOCKCHAIN EXPERTS
Our mission can only be achieved in collaboration with the brightest experts from the global Blockchain scene. Take a look at these incredible, internationally recognized speakers who have decided to join us in Berlin this May: 80 speakers from 50 countries will share their insights on BlockShow Europe 2018.
HAVE A BLOCKCHAIN IDEA?
BlockShow Oscar is a Startup Competition dedicated to revealing the most promising Blockchain projects that plan to launch an ICO. The best ICO according to the people's choice will be unveiled at Blockshow Europe 2018 Powered by Cointelegraph on the second day, May 29.
Compete for the main prize of €50,000.