Blockchain Masters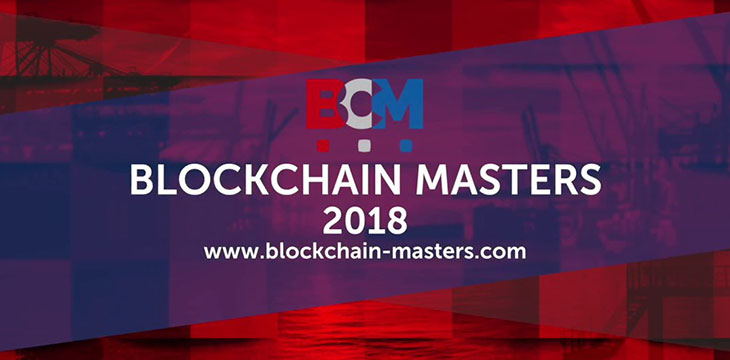 About this event
Blockchain Masters 2018 – the Internet industry's business and innovation conference on the blockchain trends of today and tomorrow
3 May 2018 – Resonanzraum – Hamburg
The technology behind Bitcoin is entwined in a multitude of myths. Often, the crypto currency is equated with blockchain. Hardly a day goes by at the moment without a new record price for the Bitcoin, the start of an Initial Coin Offering, or the foundation of a start-up hoping to revolutionize established business models with the help of blockchain technology. Blockchain technology opens up many new disruptive possibilities, but it is no panacea.
PROCESSES & LOGISTICS
Bitcoin is only the top of the blockchain iceberg. We will answer the question of where we can already find blockchains in live operation today and in the near future! We will report on experiences and Do's and Don'ts for the use and operation of blockchain.
REGULATION, COMPLIANCE & SOCIETY
Disruptive technologies scandalize, refuse to be categorized, follow no fixed rules. Which legal and regulatory framework conditions need to be adapted or newly created? How can business models and processes based on blockchain be operated and offered with legal certainty?
BLOCKCHAIN INFRASTRUCTURE
Nodes, Connectivity, Processing-Power – What is needed for the operation of blockchains? How can you find the right blockchain operator, service provider, or hardware manufacturer? And, in turn, how can blockchain technology itself help to optimize operations? Controlling power grids, allocating computing power, monitoring climatic sensors: The possibilities for the use of blockchain technology in the operation of cloud, hosting, and housing services are multifarious and offer many insights.
INNOVATION & REVOLUTION
Under the motto "Disrupt the Establishment", we want to see how blockchains are changing the world and shaping the future. We want to show how blockchain technology will bring in the new, replace the old, and transform the supposedly modern.
The conference language is German.
Agenda: blockchainmasters.rocks/#programm
Speakers: blockchainmasters.rocks/#speaker
Tickets: blockchainmasters.rocks/#tickets