Blockchain Live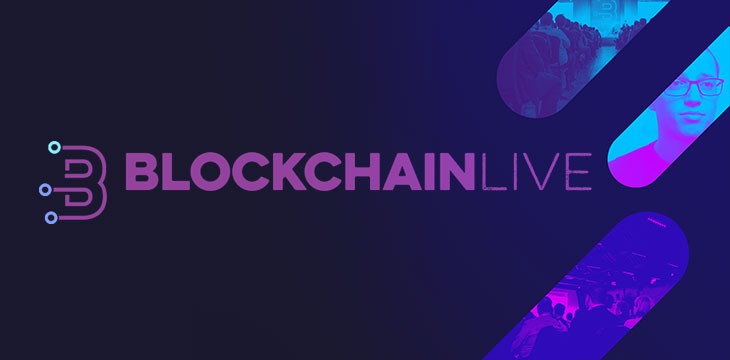 About this event
About us
Blockchain Live 2018 is an event dedicated to the adoption of blockchain technology. Set amidst the stratospheric growth of blockchain start-ups and ICO's, 2017 marked Blockchain Live's inaugural year and it exceeded all expectations. Bringing together delegates from key sectors looking to embrace and adopt distributed ledger technology.
Sectors include: Financial Services, Logistics, Supply Chain, Insurance, Charities, Higher and Further Education, Manufacturing, Energy, Construction, Transport, Central & Local Government and Healthcare. Companies that attended include; Centrica, BNP Paribas, AIG, Santander, NHS Digital, Marks & Spencer, London Stock Exchange,  HSBC, Gambling Commission, CityGroup and BUPA to name but a few.
It is because of this agnostic captivation the marketplace will see over the coming years, if not months, that we moved to Olympia London. A venue that gives us the potential to grow a fully dedicated exhibition that means we can double the number of theatres that in turn will mean we can grow our delegate audience three-fold.
"Blockchain Live 2018 is the go-to event for anyone interested in unlocking the potential of this exciting new technology for their business. We are taking Blockchain to the mainstream and acting as a catalyst for mass adoption by end users, exploring some of the most innovative and game-changing Blockchain platforms and applications available."

David Roberts, Event Director, Blockchain Live.
Exposure
Blockchain live 2018 can provide you with a unique platform where you are able to communicate your story in an intimate manner through thought leadership, keynote speaker presentations, and panel discussions. Positioning you and your brand at the very heart of the subject matter – thus, you are able to connect and influence the market.
Time
Do a year's business in a day. Exhibitions reduce the time it takes to meet potential clients and prospects by bringing the key decision makers under one roof. To meet the number of potential buyers and existing prospects as part of your account management responsibilities takes months of planning, travelling and meeting time.
ROI
We do the hard work getting past the gatekeepers so you meet the right people at the right time in the right context. Avoid the endless emails and phone calls 'breaking through' to the thousands of potential buyers that attend the event each year.
Why present your business?
If your company wish to intimately engage, influence current and future thinking, has a story to tell, a thought-leadership message to deliver, or has a product / project to launch and announce our thought leadership packages provide the perfect platform. Deliver your story in a two-way dialogue with the delegates and contribute to the discussions. This option means you can stand shoulder-to-shoulder with the Industry's leading thinkers positioning your brand as a leader in its sector.