Blockchain & Bitcoin Conference Australia
Blockchain & Bitcoin Conference Australia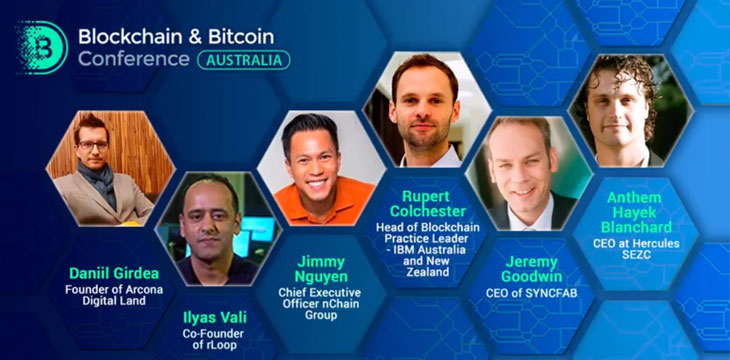 About this event
About the conference
Blockchain & Bitcoin Conference Australia is a large-scale conference dedicated to the blockchain technology and the cryptocurrency market. Speakers of the conference, including blockchain developers, lawyers, investors will discuss topical issues of the industry:
– legal regulation of cryptocurrencies in Australia and around the world;
– development of the digital economy of the state;
– tools for new blockchain solutions;
– blockchain application in business processes;
– launch of ICO: best practices of token issuers and guarantees for investors.
Blockchain & Bitcoin Conference Australia will also feature an exhibition of software, crypto systems and blockchain developments.
The event is held by Smile-Expo, the organizer of the Blockchain & Bitcoin Conference and ICO Conference network around the world, including the United Kingdom, the Netherlands, Switzerland, Russia, Cyprus, Malta, the Philippines and Thailand.
Exhibition area
EXHIBITION AREA is a place where participants exhibit their developments and innovative platforms in the blockchain technology. It is a comfortable space for communicating with representatives of cryptocurrency services, discussing the current cryptocurrency market trends, and establishing new business ties.
The exhibition area provides opportunity to:
– Introduce the latest equipment and software
– Find partners and investors for future cooperation
– Sign business contacts and attract new capital
– Determine ways for further business development
Exhibition area will present equipment and technology, among which visitors can find something to increase the outputs of business processes, to match current trends and increase profits.