Blockchain Applied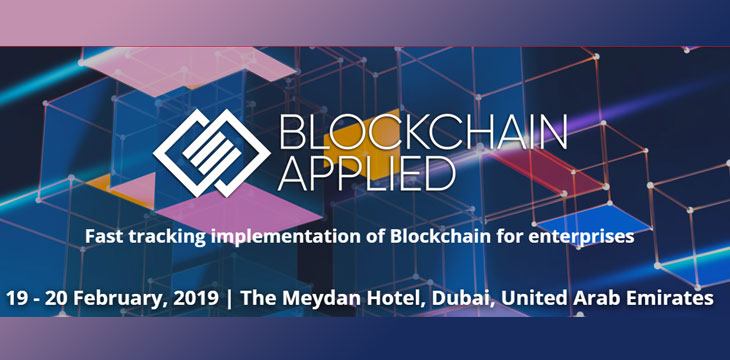 About this event
The only Blockchain-Beyond-Hype event in MENA
Others show you strategies, we deliver results!
Blockchain hype has got imaginations running wild for some time, but it is about time to take a back seat and assess tangible business results this technology has delivered so far. Blockchain Applied is MENA's only event showcasing real-time examples of blockchain in action by bringing together global blockchain industry leaders to address practical examples where blockchain delivered measurable business values, reduced cost or transformed businesses.
Blockchain Applied will help you determine whether or not blockchain can help your business survive the next decade!
Top reasons to attend
 – Capitalise on this multi-billion dollar opportunity. Make sure you know how to maximise the Blockchain revolution for your company
 – Rub shoulders with the doers and movers from the Middle East and International organisations and make connections that really matter
 – Now you know what it is; the question is why and how to use it. Understand the real value of Blockchain for your company and how it can make your operations more efficient
 – Get ahead of the industry, align yourself with those pioneering this revolution and make sure you are seen as a trail-blazer in this space
Who should attend?
Department heads, CEOs, CIOs, COOs, CTOs, SISOs of digital transformation, IT and information security, innovation, governance, risk and compliance.