AraCon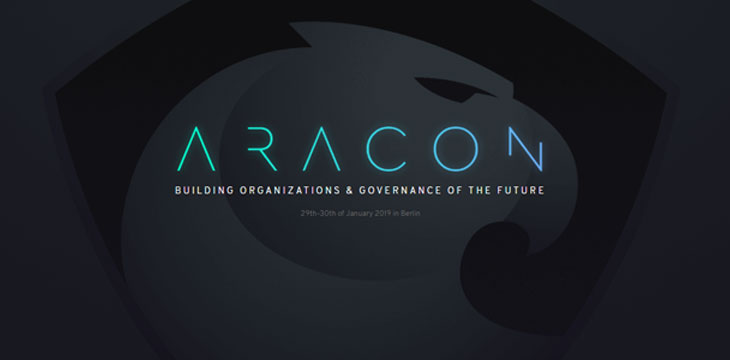 About this event
The Aragon Conference will bring together people who embody and wish to shape the Aragon community. Those who are building and supporting the pseudonymous, secure, trustless future — the decentralized web.
Decentralized governance and DAOs are at the heart of the new Web 3.0. They are key components in moving towards a more fair and open world for everyone.
By concentrating on a few themes, we can provide much deeper and thorough presentations on these topics.
 – Discover the emergence of new types of organizations with DAOs.
 – Grasp what makes decentralized governance so relevant to Web3.0.
 – Understand how Ethereum is making the decentralized web a reality.
 – See how Aragon is bringing freedom for all with these revolutionary advancements.
AraCon will be hosting 500 attendees that wish to join us for insights into this paradigm shift.
We invite everyone to come be a part of this growing movement and learn more about how we can build this future together! #AraCon2019