Tech 30 January 2018
Jasmine Solana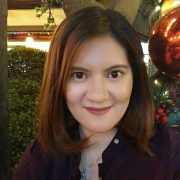 Dr. Craig Wright shuts down skeptics with wheelbarrow of credentials
Dr. Craig Wright has set the record straight once and for all.
The chief scientist of blockchain technology and research firm nChain Group was again questioned on his credentials during the Bitcoin Meetup Switzerland in Zurich, where he was scheduled to speak.
This time, Wright came prepared—with a wheelbarrow full of his academic achievements.
"I said I didn't want to validate everything. I can use doctor in validating one degree, I don't need to [use] two… there's several bits of proof on the internet already. There's my thesis on the internet already. There's other ones, there's several master's degrees, there's the university page that has god knows how much about me back there," Wright said before bringing out the handcart.
Among the certificates that were pulled out from the pile were Doctor of Philosophy, Masters of Science in Information Security Management, Master of Statistics, Master of Networking and System Administration, Master of Management- Information Technology, and a Master of Law with commendation.
Watch the video here.
Wright will be at the Phoenix in London on Thursday, February 1, for "Talk: A Bitcoin Cash World with Dr. Craig Wright."
In this talk, moderated by the nChain group CEO Jimmy Nguyen, Wright will share his vision for "Bitcoin Cash World" where Bitcoin is used on a daily basis by merchants, consumers, banks, and other participants across the world's economy. Doors open at 6:30 p.m. for a 7:30 p.m. start.
Note: Tokens on the Bitcoin Core (SegWit) chain are referenced as BTC coins; tokens on the Bitcoin Cash ABC chain are referenced as BCH, BCH-ABC or BAB coins.
Bitcoin Satoshi Vision (BSV) is today the only Bitcoin project that follows the original Satoshi Nakamoto whitepaper, and that follows the original Satoshi protocol and design. BSV is the only public blockchain that maintains the original vision for Bitcoin and will massively scale to become the world's new money and enterprise blockchain.