"App Center" and "Import with Mnemonics" functions are online
Are you ready to experience a different DotWallet Pro?
(About: Version 2.0.2)
**Please Overwrite existing Installation app to the latest version, don' uninstall the previous app version.**
An Abundance of Awesome Apps
Since November 2020, the App Center in DotWallet Web has been online for 1 year.Cumulative users have exceeded 100, 000!
Since the launch, we have received widespread high praise!
After adequate preparations, "App Center" was released in DotWallet Pro 2.0.
The new interface and the well-conceived page is unique and novel.
Multiple Apps, games enrich your life.
One click to log in DotWallet, 0 confirmations instant payments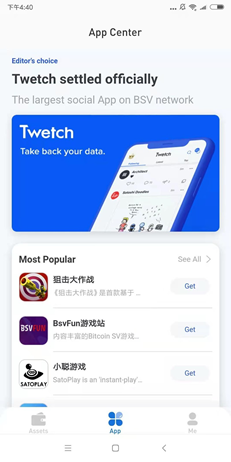 Import a Wallet One-click Recovery 
DotWallet Pro provides multiple techniques. The client independently function saves the user's wallet private key.If the account is logged in on another device, the private key and digital assets in the original wallet will not be available to obtain.It completely guarantees the safety of user funds.
To facilitate user management, DotWallet Pro 2.0 adds the "Import a Wallet" function.Users can use the backup mnemonics of the wallet (web and pro), Or other wallet mnemonics to restore the BSV account and assets on DotWallet Pro.(DotWallet won't be responsible for importing private keys that are at risk of leakage in a third-party wallet causing asset loss.)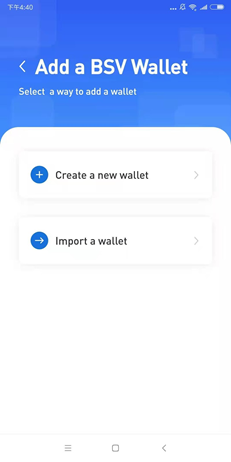 Register DotWallet Now
As the earliest and largest BSV wallet with the largest number of users,
DotWallet has always adhered to the user-centered approach and continuously optimized user experience and asset security.
A powerful digital asset manager from the most used BSV wallet worldwide.
——
Feel free to consult DotWallet customer service for any questions.
(Official English Telegram Group: http://t.me/dotwallet)
New to Bitcoin? Check out CoinGeek's Bitcoin for Beginners section, the ultimate resource guide to learn more about Bitcoin—as originally envisioned by Satoshi Nakamoto—and blockchain.