Calvin Ayre joined Kurt Wuckert Jr. on CoinGeek TV to discuss why he is still fighting for Satoshi's vision despite the opposition and what he believes the future holds for Bitcoin SV.
Ayre is the founder of Ayre Ventures, a global investment group through which he has invested in many of today's biggest Bitcoin ecosystem's success stories. He is also the founder of CoinGeek. He joined Wuckert on Day 2 of the BSV Global Blockchain Convention in Dubai, which incidentally was also his birthday.
As Wuckert noted, the Dubai event is the biggest by far, attracting the highest number of attendees and online streamers. "I can feel the energy building," Ayre stated while announcing that the next event will be in London, and he expects that to be even bigger.
"The difference with what's going on here compared to when we started the conference series in 2018 is that right now people are talking about their products with actual performance metrics. Before, it was theoretical," he said.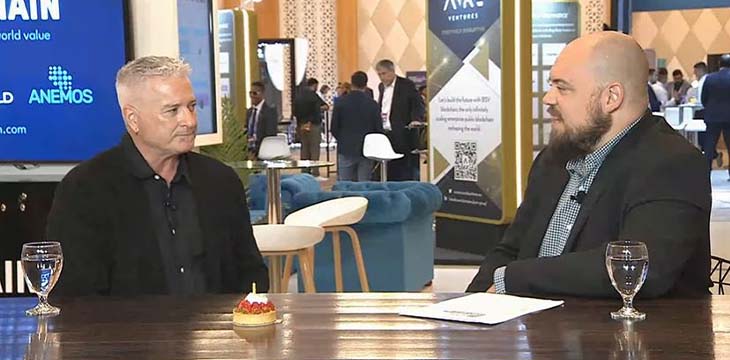 The event was the first in Dubai, a city that's gained global recognition for its blockchain adoption and integration. Ayre believes that this recognition is deserved as Dubai has a government that's always willing to invest in and experiment with new and emerging technologies. Dubai, and the wider United Arab Emirates, have especially embraced BSV blockchain because the focus is on utility and not hype.
Ayre has been in Bitcoin for several years now and he says the journey has been "frustrating in a good way." He would want to see things move much faster, but he appreciates the Bitcoin ecosystem's growth over the years.
On why his tune never changes regarding Bitcoin, the gambling industry pioneer told Wuckert that it's "because no other product can do what this technology does…if you're really trying to solve enterprise-size data problems, you've got no other choice. This is the only game in town."
Bitcoin SV is technically superior to any other blockchain network in the market by a wide margin, the other blockchain networks are called hobby platforms. And since the detractors couldn't fault BSV on technical or application grounds, they have focused on attacking the personalities, with Dr. Craig Wright being the prime target. However, Satoshi has an impressive record in court case, and this is positively impacting BSV.
"That's helping change the narrative around this product because that cloud of misinformation targeted at the technology by attacking the person is lifting," he said.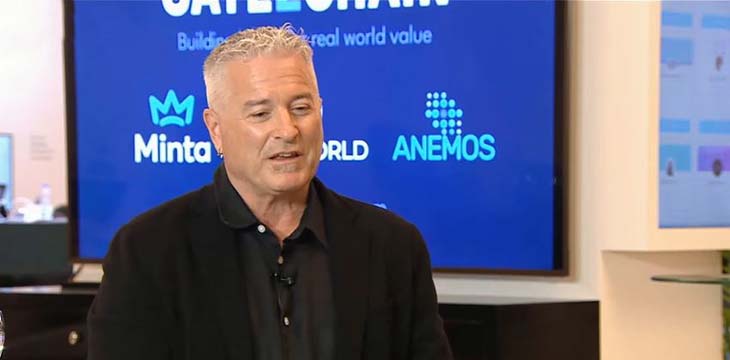 However, even more importantly, more and more people building on BSV are proving that 'the technology works as advertised.'
BSV is an enterprise blockchain, and with this, it has attracted several companies handling enterprise-level data. This ranges from those solving supply chain and social media challenges to games that process millions of transactions a day. And as the ecosystem grows, there will be more synergy between different players with shared tools that make developing an application on Bitcoin SV way easier than it is today, Ayre noted.
This growth will continue and even accelerate in the coming years. Ayre expects BSV to attract more and more companies each year, telling Wuckert that while what BSV has achieved is quite notable, it's quite a small ecosystem compared to the size of the industries we're trying to revolutionize.
One of the biggest factors for growth in the coming years is targeting regions other than North America. As Ayre noted, most of the people threatened by Bitcoin's unbounded scaling are based in the United States, and as such, BSV gets much better reception in Europe, Asia, the Middle East, and Africa.
In closing, Ayre has this piece of advice to everyone: Take your time and do your own research on what Bitcoin is capable of.
Watch the BSV Global Blockchain Convention Dubai 2022 Day 1 here:
Watch the BSV Global Blockchain Convention Dubai 2022 Day 2 here:
Watch the BSV Global Blockchain Convention Dubai 2022 Day 3 here:
New to blockchain? Check out CoinGeek's Blockchain for Beginners section, the ultimate resource guide to learn more about blockchain technology.