Business 10 months ago
Jasmine Solana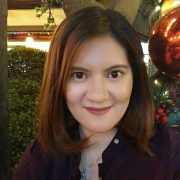 Circle snaps up cryptocurrency exchange Poloniex for $400M
The rumors are true, Poloniex has indeed gone full Circle.
On Monday, the Goldman Sachs-funded payment company announced that it has acquired Poloniex cryptocurrency exchange for $400 million in a bid to extend "its commitment to a new vision for global finance."
The acquisition was first reported by Modern Consensus in early February, although it was shot down as fake news. Now, the two companies are coming clean, and making some pretty big promises about scaling "risk, compliance, and technical operations."
Poloniex, one of the most well established cryptocurrency exchanges, is the latest addition in Circle's product offerings, which also include Circle Pay, Circle Trade, and the upcoming Circle Invest. According to Circle, "Poloniex addresses another key element of Circle's product foundation: An open global token marketplace."
Poloniex is the 14th largest exchange by 24-hour volume, according to CoinMarketCap data. Acquisition aside, Poloniex said it remains "committed to preserving the features and functionality that first drew interest" to the platform.
"Any updates we make in the course of this transition will be behind-the-scenes and focused on strengthening user experience, platform performance, and security," Poloniex said in a blog post.
Scalability, reliability, robustness
Goldman Sachs-backed Circle is no stranger to cryptocurrency. In 2015, the payment platform is the first to receive New York's elusive BitLicense. Circle also holds UK's first virtual currency license, which was awarded to the company in 2016.
The Poloniex acquisition is expected to boost Circle's presence in the cryptocurrency market, all while revitalizing the trading platform's fortunes. The first order of business, according to Circle co-founders Jeremy Allaire and Sean Neville, is to "address customer support." Circle also plans to scale Poloniex "up and out" via market expansion, localization, increased token listings, and adding connectivity to fiat currencies including USD, EURO, and GBP.
"We envision a robust multi-sided distributed marketplace that can host tokens which represent everything of value: physical goods, fundraising and equity, real estate, creative productions such as works of art, music and literature, service leases and time-based rentals, credit, futures, and more," according to Circle.
Note: Tokens in the SegWit chain are referred to as SegWit1X (BTC) and SegWit Gold (SWG) and are no longer Bitcoin. Bitcoin Cash (BCH) is the only true  Bitcoin as intended by the original Satoshi white paper.  Bitcoin BCH is the only public block chain that offers safe and cheap microtransactions.

Note: Tokens on the Bitcoin Core (segwit) Chain are Referred to as BTC coins. Bitcoin Satoshi Vision (BSV) is today the only Bitcoin implementation that follows Satoshi Nakamoto's original whitepaper for Peer to Peer Electronic Cash. Bitcoin BSV is the only major public blockchain that maintains the original vision for Bitcoin as fast, frictionless, electronic cash.