Business
Derek Tonin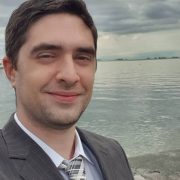 Chinese experts divided on blockchain, cryptocurrency questions
Tencent, the Chinese internet giant, has completed a survey of economic experts in the country. On the topic of cryptocurrencies and blockchain technology, they don't see a lot of agreement just yet.
The survey, conducted by Tencent's Financial Science and Technology Think Tank, was sent to 100 experts at banks, universities and research bodies, and covered a wide range of economic topics. Considering the mix of academics and business people, disagreements are not exactly shocking.
51% of respondents support China coming out with a stablecoin version of the yuan, whereas 40% are against any kind of government-backed digital currency.
If the survey reflects the general attitude of the country towards blockchain technology, Chinese experts are much less enthusiastic about the potential for blockchain technology than those in the western hemisphere. 33% feel the technology is very important, with another 32% feeling totally neutral about the topic. A further 19% responded that they were "unenthused about blockchain." Compared with the 95% of Deloitte respondents who wanted to invest in blockchain technology, these numbers are much less enthusiastic.
This split in support, for both cryptocurrency and blockchain, very much echoes the overall attitude of the Chinese government on the topics. At times, the government has gone ahead and blessed the technology, and banks have leveraged blockchain technology to improve their services. At the same time, the government has had varying bans and restrictions against cryptocurrencies, and as a result, some sectors of the business community has taken hard stances against digital currency.
The big picture of the Chinese scene appears to be this: they see the benefits of this new age of technology, but they haven't quite figured out how to fit it into their highly structured system. Where blockchain technology can help unquestionably, they are quickly putting it into place. Where cryptocurrencies risk destabilizing the current economic system, it faces restrictions.
Once Chinese experts in government figure out exactly how they want to apply all of the benefits of both crypto and blockchain tech, expect the rest of the community to quickly fall in line.
Note: Tokens on the Bitcoin Core (SegWit) chain are referenced as SegWitCoin BTC coins; tokens on the Bitcoin Cash ABC chain are referenced as BCH, BCH-ABC or BAB coins. Altcoins, which value privacy, anonymity, and distance from government intervention, are referenced as dark coins.
Bitcoin Satoshi Vision (BSV) is today the only Bitcoin project that follows the original Satoshi Nakamoto whitepaper, and that follows the original Satoshi protocol and design. BSV is the only public blockchain that maintains the original vision for Bitcoin and will massively scale to become the world's new money and enterprise blockchain.