Business
Jasmine Solana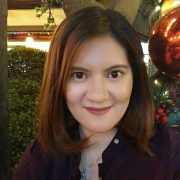 After China, South Korea now bans ICOs
Another country has refused to fall for initial coin offerings' (ICOs) "new language, same game" schemes.
South Korea's Financial Services Commission (FSC) announced on Friday that it will ban all kinds of ICOs, noting that "stern penalties" will be issued on financial institutions and groups involved in fundraising via digital token sales. The decision came after senior officials from relevant ministries, led by the financial regulator, met to discuss the matter.
Currently, there is a trend among startups around the world to raise investment by selling new cryptocurrencies based on the Distributed server processing system ethereum network. This practice is likened to an initial public offering, but the difference is that ICO backers get virtual tokens, which may grow in value if the business flourishes.
ICOs have become a popular activity around the world, with over $2 billion raised in 148 token sales this year alone, according to Coinschedule data. But because of this, ICOs have also caught the attention of financial regulators worldwide due to the risk of financial scams. In China, and recently Macau, the central bank has already banned fundraising activities that use digital token sales and ordered companies that have already raised money via ICOs to refund their investors.
Now, South Korea said it will step up its crackdown efforts against illicit transactions of digital currencies. The FSC said it also plans to examine the operations of cryptocurrency companies to "review and amend unfair terms and conditions, including arbitrary withdrawal restrictions.
"There is a situation where money has been flooded into an unproductive and speculative direction," said Kim Yong-beom, vice chairman of the FSC, according to Yonhap News.
Another financial regulator that weighed in on ICOs was the Australian Securities and Investments Commission (ASIC), whose new guidelines specified that ICOs will be subjected to different regulatory requirements depending on their structure, with some to be regulated under the Corporations Act, and others will be regulated under existing consumer laws.
It isn't just the regulators who aren't buying into the ICO craze. Venture capitalists and experts like Ray Dillinger, who did the code review and security audit for the blockchain portion of the Bitcoin source code, said many of these token sales are scams that "don't have real business plans."
Note: Tokens on the Bitcoin Core (SegWit) chain are referenced as SegWitCoin BTC coins. Altcoins, which value privacy, anonymity, and distance from government intervention, are referenced as dark coins.
Bitcoin Satoshi Vision (BSV) is today the only Bitcoin project that follows the original Satoshi Nakamoto whitepaper, and that follows the original Satoshi protocol and design. BSV is the only public blockchain that maintains the original vision for Bitcoin and will massively scale to become the world's new money and enterprise blockchain.