Business
Derek Tonin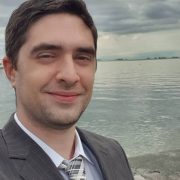 China considers discouraging future Bitcoin mining
The Bitcoin mining industry may soon face backlash in mainland China. The National Development and Reform Commission (NDRC) has drafted a proposal which labels the sector as "undesirable."
In the proposal, which suggests revisions to the existing Catalog for Guiding Industry Restructuring, the NDRC recommends activities that should either be encouraged, restricted or discontinued. Bitcoin mining is listed as an activity that should be discontinued from future development. No reason is given, but its listed amongst other activities that are either heavy polluters or obsolete, suggesting it may contribute to the former category (assuming they don't yet believe it's obsolete).
This doesn't immediately impact the industry. Before that can happen, public feedback has to be received and taken into account. The public has until May 7 to provide their input, and then the NDRC will go back and write their final draft.
Even then, this is a guide for future development, and not some kind of precedent for law. Should the final catalog continue to discourage mining development, it would not prevent companies currently in the practice of mining or developing mining equipment from continuing their businesses. It would merely prevent an encouragement of future activity by the government.
This suggestion comes despite a growing acceptance of blockchain technology in the country. The country's Cyberspace Administration recently approved nearly 200 blockchain companies to begin doing business in China. It's also been revealed that China leads the world in the development of the technology, with 25% of blockchain projects globally.
The decision to discourage Bitcoin mining may have come from the misconception that, due to high energy use, the activity is bad for the environment. That notion though has been dispelled before, as miners are incentivized to reduce their own footprint, while energy producers need to be compelled to find cleaner, more renewable sources of energy to truly make a difference.
Whatever China's concern about mining might be, the public will need to make its voice heard now if they want to safeguard the economic opportunity that Bitcoin mining affords.
Note: Tokens on the Bitcoin Core (SegWit) chain are referenced as SegWitCoin BTC coins; tokens on the Bitcoin Cash ABC chain are referenced as BCH, BCH-ABC or BAB coins. Altcoins, which value privacy, anonymity, and distance from government intervention, are referenced as dark coins.
Bitcoin Satoshi Vision (BSV) is today the only Bitcoin project that follows the original Satoshi Nakamoto whitepaper, and that follows the original Satoshi protocol and design. BSV is the only public blockchain that maintains the original vision for Bitcoin and will massively scale to become the world's new money and enterprise blockchain.