Paymail is revolutionizing how cryptocurrency users conduct transactions. By allowing individuals to assign themselves unique names, essentially the same way they would choose an email address, it is no longer necessary to deal with long addresses that are impossible to remember.
Seen only with Bitcoin SV (BSV), users can maintain an address book of recognizable names, selecting the intended recipient when ready to send crypto or giving out their Paymail handle when ready to receive. Already supported by several wallets, including Money Button, the solution is gaining a considerable amount of traction and has now been added to the functionality included in the Centbee BSV wallet. 
Announcing #PersonalPaymail!

Check our handy guide on setting up your own personal email as your #Paymail

Only on Centbee Wallet.

Only with #BitcoinSVhttps://t.co/CxIja4vzaI#BSV #WhatInnovationLooksLike pic.twitter.com/25Tfw9v1Tn

— Centbee (@Centbee) February 23, 2020
Centbee began including the feature recently and has added it to upgraded wallet applications. After updating the application, the user is asked to create his or her handle and the wallet completes the reconfigured setup with the additional information. It's a painless process that only takes a couple of minutes to complete, but which offers a host of added benefits to the users. 
However, Centbee doesn't stop there. It is also possible for users to use their own email addresses, as well as the handle. Instead of [handle]@centbee.com, configuring the wallet with the email address using Centbee's Personal Paymail configuration instructions makes it even easier to conduct crypto transactions.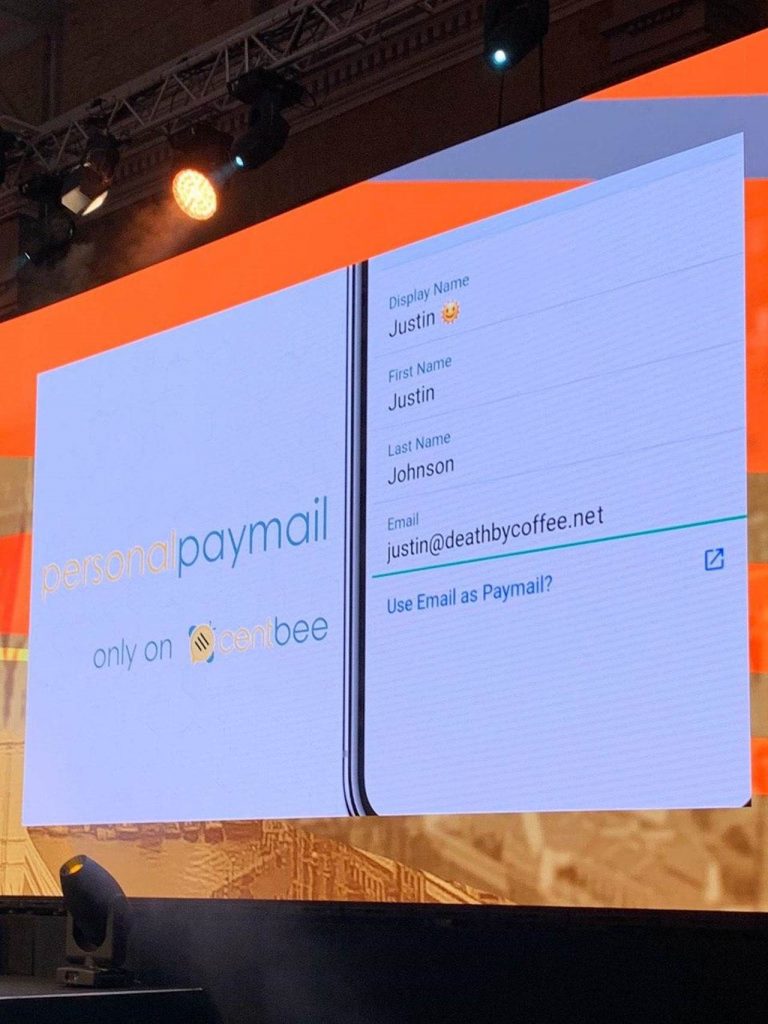 Easier to conduct, yes, but setting it up isn't for everyone. The necessary configuration may be a little too technical for some individuals, but not impossible. The configuration requires creating a "service record (SRV record) tied to a DNS server that will tie the email address to the Centbee handle.  The record has to be created on a web server, but work perfectly with common options, such as GoDaddy and Amazon Web Services. 
Despite the initial challenges, being able to use an email address for sending and receiving crypto is a huge advance for Bitcoin, and is only found with BSV. The use of Paymail is more than just another way to conduct transactions, too. It is a secure way and a method that allows money to be sent to anyone directly in an email. This is the next logical progression of digital currency, and the leading wallet and software developers have been working diligently to see the ecosystem progress. In what amounts to essentially only slightly more than a year, the number of real-world applications found on BSV has increased astronomically. No other blockchain project, even those that have been around for 10-11 years, can offer the tangible use cases provided by BSV.
New to Bitcoin? Check out CoinGeek's Bitcoin for Beginners section, the ultimate resource guide to learn more about Bitcoin—as originally envisioned by Satoshi Nakamoto—and blockchain.