Press Releases
Press Releases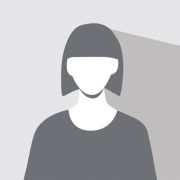 Blockchain revolution is here: in honor of Bonifacio Day, tickets to the Philippines' major blockchain conference at half price
Andrés Bonifacio is the country's national hero.  He led the Philippine Revolution against the Spanish Empire in 1896. Due to this revolution, the country reconquered its independence, and November 30 remained in hearts and minds of Filipinos as the Memorial Day of the national hero.
Currently, there is another revolution in the Philippines, which could be even greater because of concerning the technological sector. It refers to the blockchain revolution.
Just imagine that money can be instantly transferred anywhere in the world without any fees. Imagine that concluding an agreement with a stranger, you will feel certain that nobody will be deceived. Imagine that all actions of the state are transparent, while the laws are equal for everyone. It is blockchain that can create such an economy and society.
What should be done to make dreams come true? How to speed up the blockchain revolution? These issues will be revealed by world-renowned crypto experts at Blockchain & Bitcoin Conference Philippines.
In honor of Bonifacio Day, the organizer of Blockchain & Bitcoin Conference Philippines – Smile-Expo – is giving a 50% discount on tickets. You can buy them from November 29 to December 5 inclusive.
• Discounted ticket price: $50.
• Undiscounted ticket price: $99.
The conference will take place in luxurious Holiday Inn Hotel & Suites Makati. The event program and details are available on the website. Join the blockchain revolution right now!
Note: Tokens on the Bitcoin Core (SegWit) chain are referenced as SegWitCoin BTC coins. Altcoins, which value privacy, anonymity, and distance from government intervention, are referenced as dark coins.
Bitcoin Satoshi Vision (BSV) is today the only Bitcoin project that follows the original Satoshi Nakamoto whitepaper, and that follows the original Satoshi protocol and design. BSV is the only public blockchain that maintains the original vision for Bitcoin and will massively scale to become the world's new money and enterprise blockchain.