The start-up provides an instantaneous rewards platform using their TAB tokens, which will be on pre-sale today.
The past few years have been embarrassingly rough for airlines as one PR disaster followed another. Their post-incident compensation schemes are not doing their client and public relations any favours either.
Technology start-up Trustabit believes that blockchain technology is the solution to this nightmare—through an automatic rewards platform, or eVoucher DApp, that would eliminate the need for redundant processes. They are issuing their TAB tokens for use within the rewards platform through a pre-sale that goes live today, February 5 until February 12. The token sale runs from February 14 until March 14.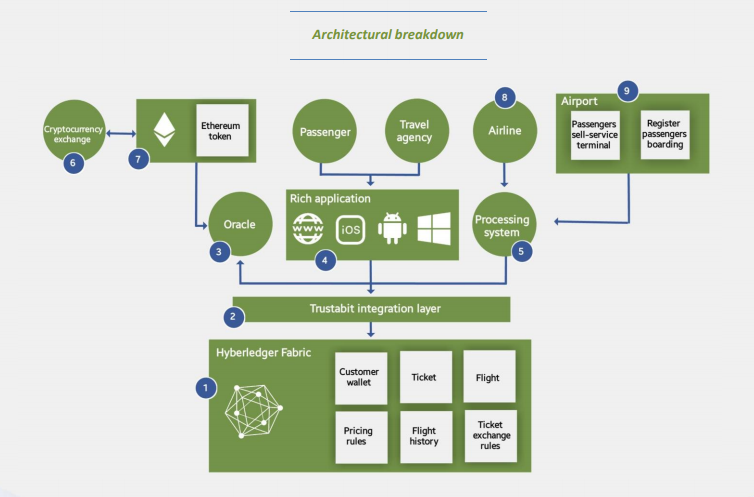 A quick, big leap forward through technology
The airline service industry has become obsolete. To date, passengers have to go through unnecessarily redundant processes just to get vouchers for delayed or cancelled flights—which are not even in their control. After receiving the dreadful news of a delayed or cancelled flight, already frustrated passengers are forced to an even more frustrating task of explaining why they deserve a voucher for a new flight—to employees of the same company that cancelled or postponed their flight in the first place.
"Currently, when a passenger's flight is canceled or delayed, there is no seamless way for them to get a voucher," Trustabit says in their website.
"At this point, often times the passenger is frustrated waiting for a customer service representative to determine whether there is a viable reason to disburse a voucher and at what amount."
This lack of real-time, automated communication between an airline company and its service employees is not only costing passengers their time and patience, it costs the airline even more. Millions are spent on running call centers to retain loyal customers, yet many still fall out.
"So many airlines require customers to call a phone number and wait on hold just to get their vouchers, exacerbating their frustration at delayed or cancelled flights," says Trustabit CEO Saritta Hines. Hines is a 13-year veteran of data analytics, and is a tech and business innovator responsible for spearheading projects for big brands like Novartis and Bank of Montreal.
"Blockchain technology gives us another way of doing business – one that is better for the customer and the airline alike," she added.
"Trustabit will allow airlines to set scenarios and amounts into smart contracts, control how vouchers are sent to new or existing accounts, and create branded notifications for customers. This customization will allow them the opportunity to build positive brand experiences at every customer touchpoint," they wrote in a press release.
This makes a lot of sense. In Southeast Asia, Singapore-based ride-hailing service Grab has been giving Uber a run for its money. Despite being more expensive by default (except during peak hours when Uber's price hike goes off the charts), Grab has a rewards and loyalty program with perks that can be easily awarded to, and instantly used by specifically targeted users. A similar rewards system could do the airline service industry a lot of good in terms of both customer loyalty and overhead cost reduction. Similarly, blockchain technology will allow a targeted rewards program, and the paper (or digital) trail allows for easy tracking, eliminating the risk of fraud and counterfeit "vouchers."
New to Bitcoin? Check out CoinGeek's Bitcoin for Beginners section, the ultimate resource guide to learn more about Bitcoin—as originally envisioned by Satoshi Nakamoto—and blockchain.